Courtesy of their disappointing second-place finish in Group B, England will not be back in action at Euro 2016 until next Monday.
While they await the identity of their last-16 opponent, which they will discover by around 7pm this evening, the Three Lions have been granted a day off.
A day off? After drawing with Russia and Slovakia and narrowly beating Wales with a stoppage-time goal? How nice of Roy Hodgson.
While the singletons in the squad might have hit the golf course, England captain Wayne Rooney used his freedom to spend some quality time with his three sons.
The Manchester United striker-turned-midfielder uploaded this Instagram picture of a (minus Coleen) happy Rooney family, with boys Kai, Klay and baby Kit.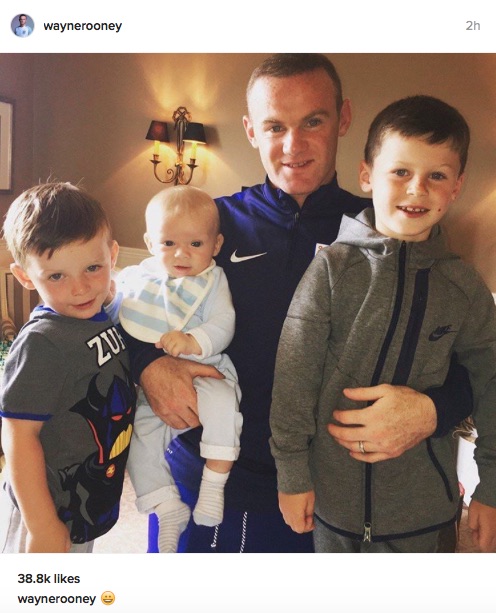 Rooney was given extra time to rest when he started Monday's 0-0 draw with Slovakia on the bench. Hodgson's rotation backfired as Wales topped Group B.
England have been quite lucky with the draw, for the last 16 at least. They will face the runner-up of Group F, which could yet by any of Portugal, Hungary, Austria or Iceland.
SEE MORE:
Picture: Updated Euro 2016 bracket shows England's near-impossible route to the final
Twitter: England star Joe Hart blasted after arrogant claim following Slovakia draw
Wayne Rooney studied Manchester United and Liverpool legends for midfield role