Roy Hodgson left his post as England manager last night after his side were embarrassingly booted out of Euro 2016 by Iceland's army of budgeting mums.
Things looked rosy for Roy's Boys when Wayne Rooney opened the scoring from the penalty spot inside three minutes, after Raheem Sterling had been brought down by a awkward Kerry Katona challenge.
But Iceland turned the game on its head quicker that you can say '£1 quiche' as Coleen Nolan and that Essex bird from the jungle fired first-half nails into the coffin of a nation in crisis.
After the game, Hodgson's resignation was immediate. Too immediate. Almost as if he has written his failure speech before kick-off.
Then came the inevitable speculation about who might replace him.
SEE MORE: Next England manager: Alan Pardew (honestly) among favourites to replace Roy Hodgson
But nobody seemed to be thinking about Roy.
What next for him?
Like England, Roy surely has many options. With the help of our readers, we have listed a few of those options below.
All this talk about who will be the next England manager, but what about Roy? What next for Hodgson? Give us your suggestions. Bin man?

— CaughtOffside (@caughtoffside) June 27, 2016
Bin man sprung to mind instantly, for obvious reasons.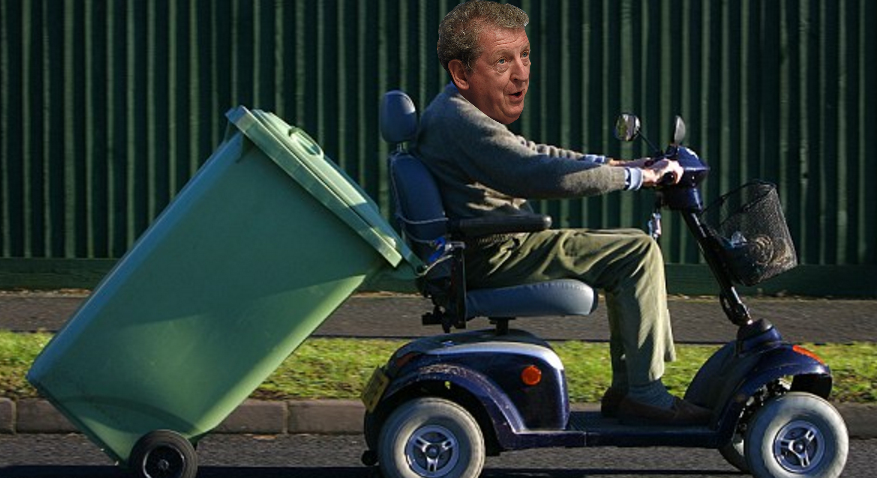 One Man United fan suggested a position in the Shadow Cabinet.

But we reckon Roy could aim a little higher than that should he choose a career in politics.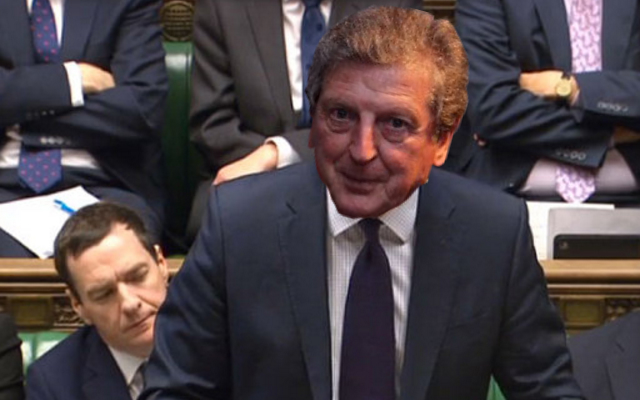 The one and only Fred Delano Richards had an interesting idea.

Not really a career per se, but it's an option, for sure.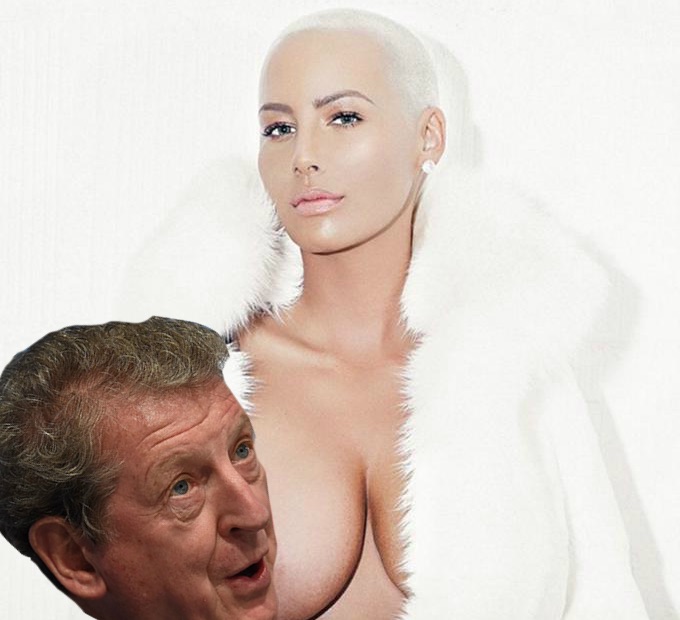 CaughtOffside's chief shanterer, Andy Morris, didn't fail to live up to his reputation, with a call for Roy to fill the gaping hole left on The X Factor by Louis Walsh.
@caughtoffside Next Louis Walsh for me, lads. pic.twitter.com/BIu0D0jTxI

— Andy Morris (@AndyMorrisBIC) June 27, 2016
There were some other fine suggestions, which we have rounded up below.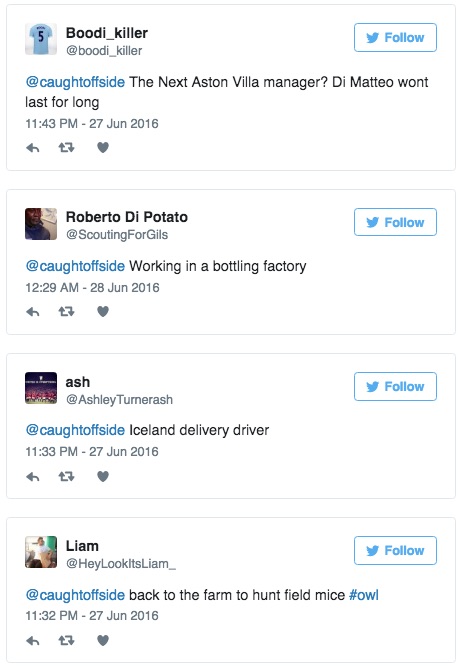 SEE ALSO:
Aaron Ramsey's new hair style is contagious, Italian Liverpool flop gets it
Liverpool jersey number for Sadio Mane leaked during medical
This summer's first permanent Chelsea transfer is confirmed as giant striker moves on