Liverpool's Melwood complex was a hive of excitement on Saturday as all three of the Reds' summer signings trained with their new club for the first time.
SEE MORE: (Photos) Liverpool pre-season training begins: 4 signings, 3 returning loanees & 2 players back from injury involved
The most expensive of those signings was Sadio Mane, who cost Liverpool £34m according to BBC Sport. While Liverpool fans may have been excited to see Mane in Reds kit, the player himself look decidedly unexcited in the below photo which the club posted on its official Instagram account.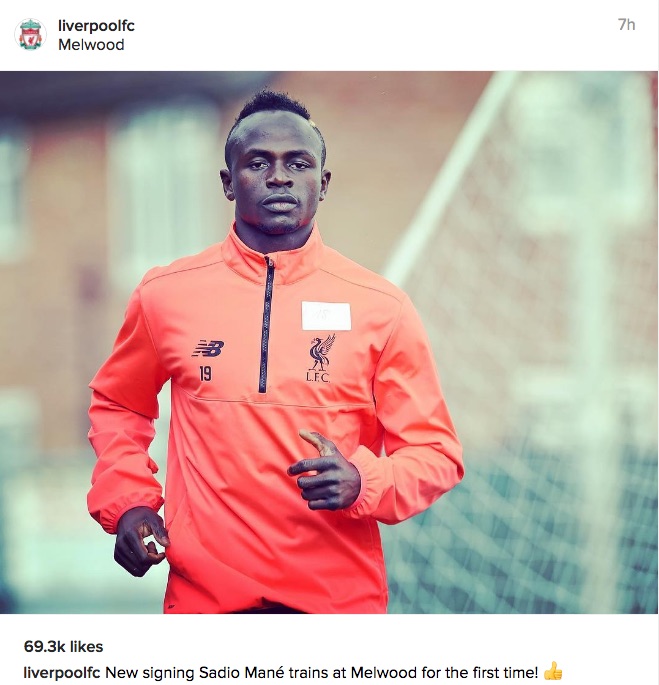 And the commentors certainly picked up on Mane's apparent lack of excitement.
"He.Looks.Ecstatic", joked amy_moffat, while husainyharith observed: "he looks bored".
Meanwhile, hiranmodha said: "Liverpool photographer needs sacking."
It was suggested by nelh10 that Mane may be regretting his move to Liverpool, while the_notorious_dirty.harry chimed in with more sarcasm by writing: "Having the time of his life".
The prize for the most positive spin goes to hi_syam_hi@otulee, who explained that Mane was simply "focusing".
SEE ALSO:
Talented Mexican striker in negotiations with Man United
Joe Allen transfer value set as Liverpool react to Euro form, as well as fees paid by Man United and Arsenal
Chelsea win transfer battle with Arsenal to sign 25-year-old African who Conte will build his team around