Jack Wilshere was one of many England players who performed awfully at Euro 2016.
But the Arsenal man now seems ready to put his country's shameful tournament display behind him.
On Monday night, the Gunners midfielder shared the below photo of himself doing pull-ups in the shower.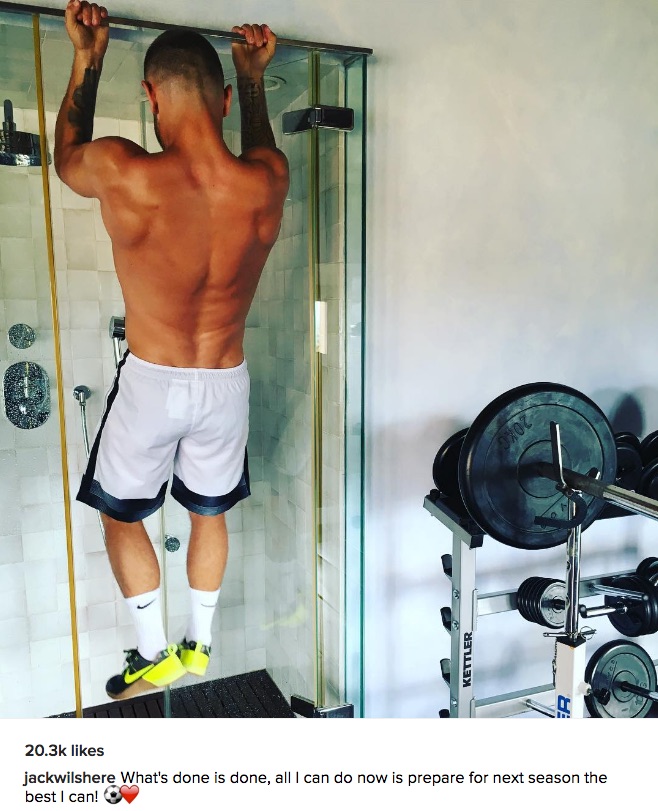 It was not the image that was significant, but the caption.
Wilshere's message read: "What's done is done, all I can do now is prepare for next season the best I can!"
It's clear that Wilshere is keen to move on from his disappointing summer and focus on the new season with Arsenal.
And what else can he do?
But Wilshere was certainly in the right room. He ought to get in that shower, scrub away the Euro 2016 guilt and then do all he can at club level to make sure that, next time he is called up to an England squad, it's because of his form, rather than Roy Hodgson ridiculous sense of loyalty.
SEE ALSO:
Arsene Wenger contract: Arsenal to offer new deal to fight FA
Topless Mesut Ozil poses for sunshine selfie but Arsenal star is likely to miss out on proper holiday this summer
Robin van Persie Arsenal return shamelessly mooted by The Independent as The Mirror ridiculously follow suit