Arsenal midfielder Jack Wilshere has seen his career blighted by injuries.
The 24-year-old missed almost the entirety of last season with his latest setback, but seems determined to get himself in shape for the new campaign after England's disappointment at Euro 2016.
But one cannot help but question the safety of Wilshere's bizarre fitness regime.
The delicate Gunners star uploaded this Instagram picture of him using his shower frame of all things as a makeshift bar on which to do pull ups. This is surely an accident waiting to happen?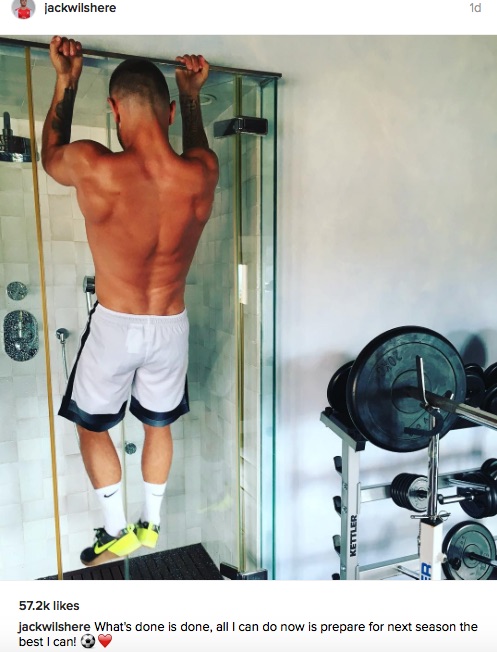 Why would Wilshere take such an unnecessary risk of picking up another injury? It's not like he can't afford something more professional, unless he is on a pay-as-you-play deal at Arsenal?!
SEE MORE:
Ondrej Duda: Man United and Arsenal among three clubs looking at £5m Slovakia international
Arsenal transfer news:  Arsene Wenger in talks with £38m Lyon striker
England Euro 2016 player ratings: Two 8/10s & three 2/10s – Spurs & Man City stars at either extreme