BY AARON STOKES
So, another England tournament has ended in disappointment and deflation. It is an all too familiar feeling for fans across the country. The pre-competition hype about this squad of players being the best we have had in decades soon vanished under the negligence and ineptness of Roy Hodgson.
The fact Hodgson kept his job after the dismal showing at the 2014 World Cup still shocks a large number of fans and it is fair to say he had to leave his post after another poor major tournament. Now the clean up begins. The FA must now choose a successor who can oversee the passing of the baton between the older players such as Wayne Rooney and Gary Cahill, to the newcomers Marcus Rashford and John Stones.
The men at the top don't always get it right and many fans believe they will pick the wrong successor once again. Here are four men they should, yet probably won't consider.
Jurgen Klinsmann
Tottenham Hotspur fans would surely welcome Klinsmann into the national team job but many other fans may not know much about the German coach. Despite being in management for over a decade, 51-year-old Klinsmann has only been in three managerial roles during his post-playing career. However, the three teams he has been in control of are all high profile ones.
He took over as Germany coach in 2004 and guided the country to a semi-final finish in the 2006 World Cup, silencing his critics along the way. His only spell managing at club level has been at Bayern Munich, where he lost only 10 of his 44 competitive matches.
Since 2011 the former striker has been plying his trade as United States manager. This second dose of international experience means he is an adequate replacement for Hodgson. He guided the USA to a last-16 finish at the last World Cup and has brought through the next generation of American stars. He has had a hand in raising the profile of the sport in the country. He also made the difficult decision of leaving out ageing superstar Landon Donovan in his 2014 tournament squad. A decision which the next England manager may also have to make with the likes of Rooney.
Manuel Pellegrini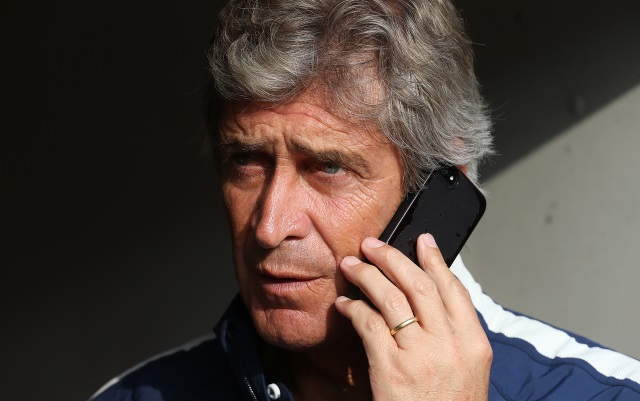 A man familiar to the English game after his recent stint in charge of Manchester City. 'The Charming Man' was fittingly his nickname whilst at Eastlands and he would certainly add a touch of class to the position. Would that be enough? Of course not. However, Pellegrini has fantastic qualities other than his demeanour.
What Pellegrini lacks in international management knowledge, he makes up for with years of experience. He has been in football management since 1988 and has managed in Chile, Spain, Argentina, England and Ecuador. He has won titles in four different nations and understands the English game. He is tactically astute and media-savvy. Perfect fit? Potentially yes.
The veteran has been linked with the Southampton job and even the Russia national team job in recent weeks. Even at the age of 62, he is still sought after. The FA would have to move quickly to secure him.
Laurent Blanc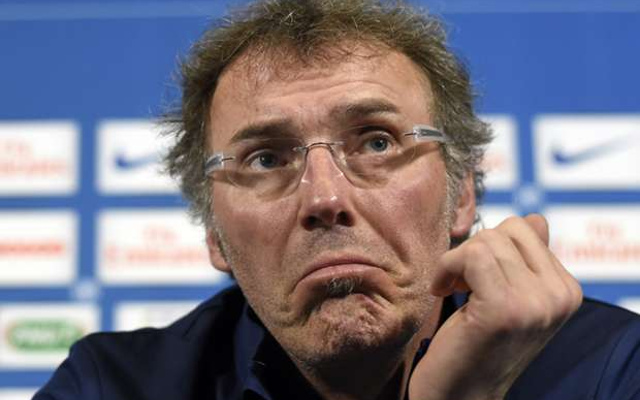 Unlikely to be mentioned in the run up to the new manager being appointed but Blanc has recently been relieved of his duties in France after winning the league with PSG and he will be looking for a new job role. It's fair to say that winning the French title with a squad that consists of Zlatan Ibrahimovic, Edinson Cavani and Blaise Matuidi isn't exactly a monumental achievement but the fact Blanc has delivered with the superstars shows he is capable of dealing with the pressure of a big job.
Another positive is that, just like Klinsmann, Blanc has managed a national team in the past. He was in charge of his native France from 2010 to 2012 and lead the side to a quarter-final finish. The country's national side was in turmoil around the time of Blanc's reign and he was restricted as to which players he could pick. Despite all the goings on, his tenure was a success.
There are a lot of things to like about the ex-Manchester United man. He had a fantastic footballing education and played for some of the biggest clubs in the world. His final manager was Sir Alex Ferguson so it is no surprise to see him doing well now that he is the one in the dugout. He will be chased by a number of club teams but he would be a fantastic choice by the FA.
Andre-Villas Boas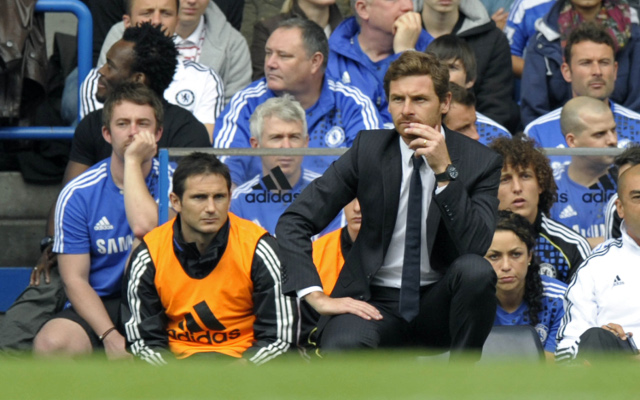 Many would be shocked and disappointed if Villas-Boas was given the biggest job in the country after his time in England over the past few years, however, there is a case to be made for this man.
One of the brightest young minds in the game at the moment, Villas-Boas ensures his sides are tactically sound. His time under Jose Mourinho and Sir Bobby Robson taught him to be meticulous when it comes to the beautiful game. In his previous role as a coach, he would prepare pages upon pages of research about upcoming opponents.
As previously mentioned, he did suffer a poor time in England though. The two clubs in the Premier League where you need to ensure results come quickly are Chelsea and Tottenham Hotspur, due to the high pressure from the trophy-hungry owners. Villas-Boas tried to bleed some fresh young blood into the ageing Chelsea team back in 2011. This was not to the liking of senior figures such as John Terry.
Had he been given a proper chance at both clubs, he could have potentially started a period of dominance for both London sides. His time at Porto shows that he knows how to win. He is leaving Zenit Saint Petersburg this summer so is available and surely would love the chance to finally show his true talent in England.
There you have it, four managers, none of them English, who could do a fantastic job in charge of the national team. Will any of them be appointed? Probably not. However, after another disastrous tournament for England, it seems only fair that fans should have a bit of time to dream before the cycle of hurt begins all over again.