BY JORDAN-LUKE McDONALD
Manchester City supporters may have been left disappointed with their England stars Joe Hart and Raheem Sterling, and their poor showings at the European Championships this summer, but at least they have something exciting to look forward to now with the Pep Guardiola era imminent.
They have been eagerly anticipating the arrival of their charismatic new manager and the Spaniard officially took charge at the Etihad on the 1st July. The club's faithful fans will be hoping that when he walked through the reception doors at the Etihad campus, a breath of fresh air simultaneously swept across the club.
Guardiola is one of the world's most lucrative coaches and, despite being aware of his appointment back in early February, City supporters are still enthused by the advent of his time in Manchester.
He is one most renowned and respected head coaches in modern day football and rightfully so; 21 major trophies in just 7 years coaching is an impressive feat, regardless of the size of the clubs in question. Many rival supporters doubt his ability to implement such meticulous tactics in the vast expanse of English football, believing that they were only possible with behemoths Barcelona and Bayern Munich due to their positions in what are often perceived to be less competitive divisions.
However, Guardiola almost guarantees success and many, pundits included, predict that Pep will bring long-term success to City. Yet despite this probable period of success, he will also bring something to City that they have not had for a long time: a predictable sense of unpredictability.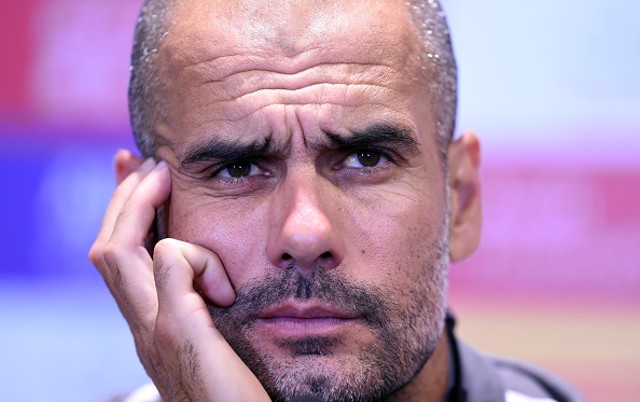 Roberto Mancini's tenure was synonymous with dressing room and training ground bust-ups, infamously including with his own compatriot and young prodigy Mario Balotelli. Most recently under Manuel Pellegrini, fans became accustomed to late substitutions and stale, often one-dimensional tactics.
With Guardiola, City fans will not have to worry about any of that. Instead, they will be able to bask in their new manager's genius and admire his tactical nuances. If they are lucky, they might even have the privilege of being able to witness him convert one of their existing players into a new position or role.
Guardiola's aforementioned unpredictable nature is reflected in the fact that he utilised seven different formations at Bayern between November and the end of the Bundesliga campaign, and City fans can expect to see a similar amount of flexibility and adaptation next season.
This comes in direct contrast to the futile stubbornness in Roberto Mancini's three at the back formations and Manuel Pellegrini's confused attempts at a traditional 4-4-2.
As well as on the pitch, the appropriately dubbed 'Pep effect' behind the scenes has already seen the Blues sign Ilkay Gundogan from Borussia Dortmund and Nolito from Celta Vigo, with several other household names also linked with a move to the Etihad.
Gundogan is without a shadow of a doubt the epitome of a Pep player. Comfortable on the ball and confident in possession, the German international is an extremely experienced midfielder. He is capable of dictating the play from deep, utilising his array of passing abilities to the maximum in order to create chances for his teammates and initiate offensives. And whilst the 26-year-old might be a mouldable player on the field, he will also offer a positive character off the pitch as well. With Guardiola, reputation means nothing, adaptability is everything and egos are simply unacceptable.
Perhaps the ultimate indication of Pep's pulling power is the capture of Celta Vigo star Nolito, who has opted to swap sunny Spain for the murkier Manchester now that his involvement with Spain at the European Championships has drawn to a conclusion.
As recently as a month ago, the 29-year-old was heavily tipped to be on the verge of the slightly closer move to Spanish giants Barcelona, but City have swooped in and activated his 13.8 million release clause, as reported by the Daily Mail.
Yet Nolito's uncle stated that 'if Pep wasn't there, he wouldn't have gone' in a claim that seems like very compelling evidence of the sheer attraction of working under such a prestigious manager.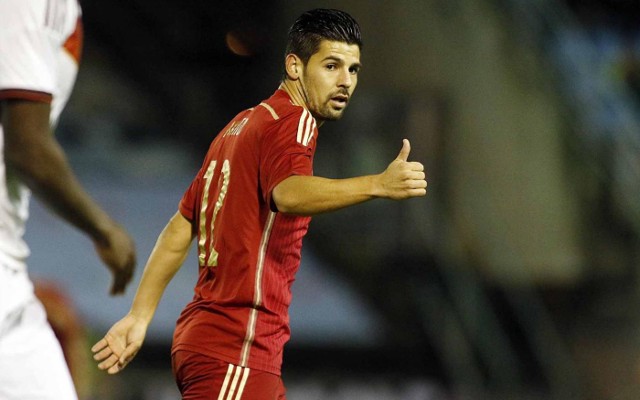 City supporters have, in truth, endured some rather tough times with definitive wingers in recent years, with the likes of Raheem Sterling and Jesus Navas failing to perform on a consistent basis. By contrast, they have enjoyed a plethora of versatile central playmakers, such as David Silva and Kevin De Bruyne.
But wingers are a vital component in Guardiola's blueprint, providing width, pace and pressing, so it is hoped that Nolito can contribute. Expectations will be even higher since his last season with Celta was particularly impressive, netting 12 goals and providing a further 7 assists in La Liga.
Guardiola will be looking to revolutionise the club from the ground up. He will revolutionise the tactical approach of the club. He will revolutionise the academy. He will revolutionise the mentality. He will revolutionise the global appeal. He will revolutionise the infrastructure.
Next season could be the first time that Mancini's foundations within the squad are ripped up and relayed. The long-term futures of fan favourites such as Joe Hart, Pablo Zabaleta, Vincent Kompany, Yaya Toure, Samir Nasri and David Silva hang precariously in the balance.
The Cityzens weekend event last week saw Pep unveiled to the club's fans for the first time and, while it drew jeers and sneers from the Blues' Red rivals, it demonstrated not only the fascination of the fans with Guardiola, but also the fascination of Guardiola with the fans and everything about the club. In his first question and answer session when speaking about the players at his disposal, Guardiola declared that he would have to 'hug them' and 'kick their arse'; in other words, he will show them love and shove them in the right direction in order to motivate them and nurture their talent.
What was perceived and perhaps intended to be a comical claim may have been superficially light-hearted, but it certainly had serious undertones which bled through when he stated that 'I know their quality but they have to show me, show the fans again. The past is the past. The people don't come here to remember what we did. We are here to try again', which could soon have repercussions for many of City's first team stars.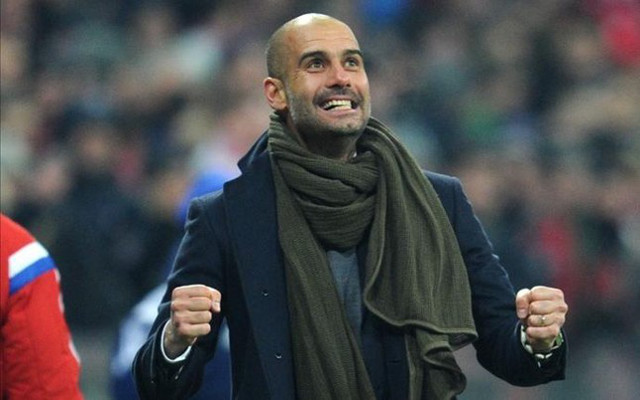 Ultimately, Guardiola declared what the 5800 fans attending the event and those watching live online via social media wanted to hear, although it was not a simple profligate platitude to appease the crowd. With questions raised last season over some players' attitude and effort, Guardiola shot a vital message to his players: 'don't ask what the club can do for you, ask what you can do for the club'.
Thierry Henry played under Guardiola during his reign at Barcelona and the former France and Arsenal forward said on Sky Sports a few months ago that Guardiola is 'not afraid to change stuff'. That is certainly true and evidenced by the fact that Henry himself was sold by the Spaniard, along with Nou Camp heroes like Ronaldinho, Eto'o and Deco.
Henry also insisted that his former boss 'will demand a lot from his players, from the medical staff, from the kit man, from the groundsman, from the people that do coffee at the training ground. Everything has to be perfect.' Pep is certainly a man of perfection.
According to Henry, there are three key components to Guardiola's game. In laymen's terms, these aspects are 'intensity, work ethic and keep the ball' – or, as Guardiola would label it, his three Ps philosophy: play, possession and position.
Pep has apparently struggled to accept the political infrastructure of Bayern Munich, which ultimately saw Toni Kroos to Real Madrid sold against his wishes. Yet in Manchester, he is expected to have the full support of his former Barcelona colleagues and footballing friends Txiki Begiristain and Ferran Soriano.
Having had several months to fully prepare for his next step in management, Guardiola is believed to have studied the club's past, examined historical DVDs and is even set to live in the city centre as opposed to the amiable rural outskirts in order to fully acclimatise to his new role.
Guardiola's charming personality is one of many facets to his admirable character, and he has immediately the void left by Manuel Pellegrini, who was dubbed by supporters as the 'charming man'. Perhaps what is most remarkable about the Spanish coach, however, is his ability to implement intense training and tactics, yet still maintain the utmost respect from his players.
He wants to be immersed in every possible way and has taken the appropriate steps in order to do so, including actively participating in the first team training sessions this week. These are aspects that will most definitely earn him additional respect from the fans and players alike. Not that any more respect is necessary, of course.
SEE ALSO:
Paul Pogba transfer: Manchester United in talks over £100m deal which could blow Real Madrid away
Jordon Ibe Bournemouth: Liverpool accept £15m bid – "football is broken", say Twitter transfer committee
Premier League Sky TV fixtures: Man United most popular & 3 Liverpool blockbusters for August & Sept