Cristiano Ronaldo fired Portugal into the final of Euro 2016 last night as he scored one and assisted another in a 2-0 victory over Wales in Lyon.
SEE MORE: Video: Cristiano Ronaldo and Nani both net for 2-0 win over Wales in Euro 2016
Many would have expected the Real Madrid superstar to mark this achievement in the same self-aggrandizing way that he famously celebrates his many goals.
But Ronaldo's post-match Instagram upload – a picture of the majority of the Portugal squad – clearly highlighted that he felt that this was a team effort.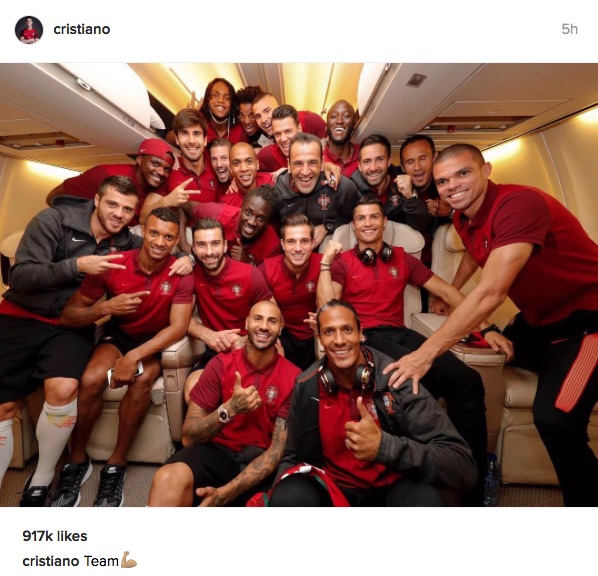 Maybe Ronaldo is not as self-obsessed as we all thought he was?
There are plenty of happy faces in that Portugal team picture after they made it to Sunday's showpiece in Paris with their first victory inside 90 minutes of the tournament.
They will face the winner of tonight's showdown between France and Germany.
SEE ALSO:
(Video) Angry Cristiano Ronaldo destroys journalist's kit as pressure at Euro 2016
Pictures: Cristiano Ronaldo enjoying pre-Euro 2016 boat frolics with mystery brunette
Video: Cristiano Ronaldo's ego reaches new heights with PERSONALISED swimming pool