It has been a difficult 12 months for Jack Wilshere.
The Arsenal midfielder was crocked on the eve of the 2015-16 season and ended up not playing until April, and was then a part of England's disastrous Euro 2016 campaign.
But the 24-year-old was able to forget all about his football stresses on holiday with his beautiful new fiancee Andriani Michael, and his two children Archie and Delilah.
Check out this Instagram upload of the happy family on a bike ride in the sun!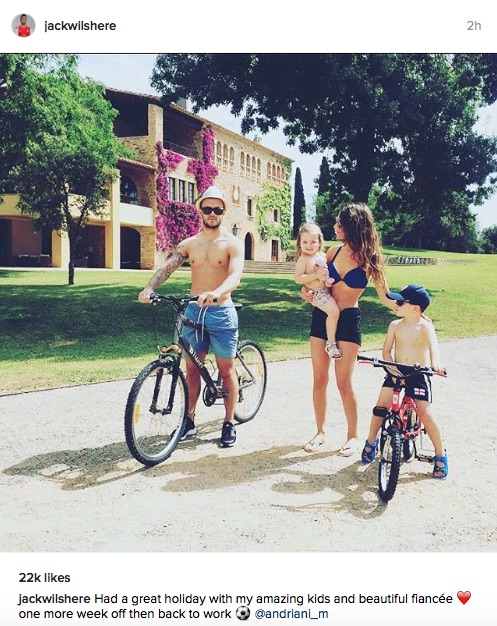 Wilshere will return to pre-season training with the Gunners before long. His first target – making it to the opening Premier League weekend fit and healthy.
SEE MORE:
Soon-to-be Jack Wilshere wife Andriani Michael photo gallery: Arsenal WAG is Champions League!
Alvaro Morata transfer: Price named for available Chelsea & Arsenal target's second summer move
Watch Mesut Ozil turn his Arsenal teammate inside out