Martin Skrtel is enjoying the last days of his summer holiday before…well, who knows?
Because the Liverpool defender left the door to his future fully ajar with this Instagram upload.
According to BBC Sport, the Slovakian is in talks with Fenerbahce over a move to Turkey after eight years at Anfield, and he played up to this speculation by teasing his followers in his caption!
SEE MORE: Exclusive: Fenerbahce strike deal with Liverpool over Skrtel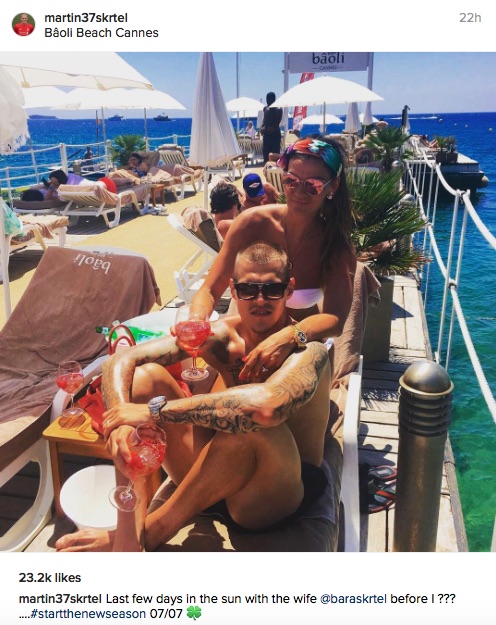 Skrtel made 21 Premier League appearances for the Reds last season but was out of favour by the end of the campaign, and Cameroonian defender Joel Matip has arrived to increase the competition.
But, judging from the above picture, Skrtel does not seem to be worried about his future!
SEE ALSO:
Jurgen Klopp contract: Liverpool fans dreaming of glory after six more years of German
Liverpool transfer news: Jurgen Klopp plotting Liverpool overhaul with eight players set for axe
Jordon Ibe Bournemouth: Liverpool accept £15m bid – "football is broken", say Twitter transfer committee