Apparently a Semi-Finals berth, three goals, an assist and four Man of the Match honors were not good enough for Gareth Bale to earn a spot on the UEFA Team of the Tournament lineup after Euro 2016.
Sun Sport unveiled the Team of the Tournament, which unsurprisingly took all of its members from Semi-Final teams and two members of the Wales team – Aaron Ramsey and Joe Allen – but not the Real Madrid/Wales starting striker.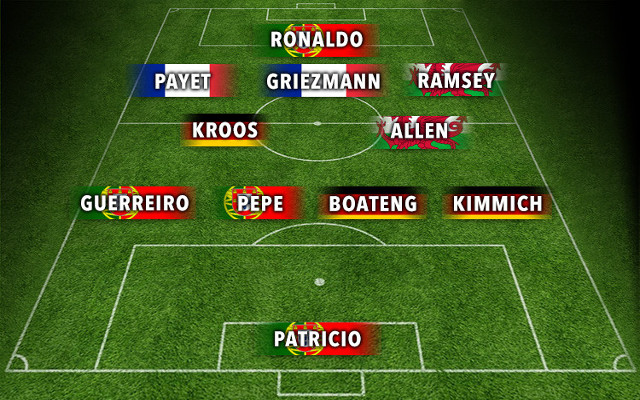 Of the ten goals scored by Wales in Euro 2016, Bale scored three of them – all in the group stage – and earned Man of the Match honors for each of those performances (wins over Slovakia and Russia, loss to England).
Ramsey, meanwhile, had one goal and four assists while Joe Allen logged just one assist.
Follow @jtmlovessports on Twitter
SEE MORE:
Odds slashed on Barcelona ace moving to Manchester United amid speculation
Picture: David Beckham sends Manchester United starlet signed shirt with encouraging message
Liverpool international agrees new five-year contract; will be loaned out for 2016-17 season