Manchester United training under Jose Mourinho seems a happy place to be…unless you're Juan Mata.
Jesse Lingard uploaded this shot of some of the United boys in training. There are smiles and laughs down the line, from Memphis Depay to James Wilson, until you reach the Spanish playmaker.
He looks thoroughly miserable, not part of the Red Devils banter. Almost as if he doesn't belong…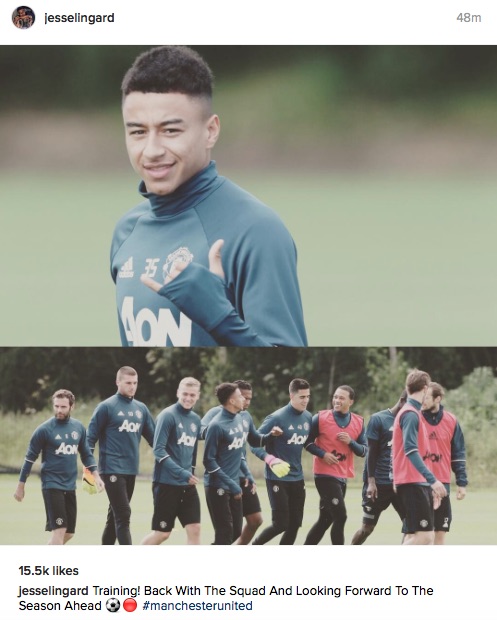 The 28-year-old is in what must be a miserable state of limbo as he prepares to be sold by Jose Mourinho, who has not changed his mind on Mata since his Chelsea days, according to The Mirror.
The Echo reports that Everton are the hot favourites to sign Mata, although The Mirror claims that United may try to use him in part-exchange in their attempts to land Juventus midfielder Paul Pogba.
SEE MORE:
Paul Pogba transfer latest: Manchester United hope to save money with part-exchange deal
Man United identify Paul Pogba alternative in case transfer talks break down
Manchester United star waxes lyrical about Jose Mourinho as he reveals excitement