Barcelona's official away kit for the 2016-17 season has been revealed.
The Catalan giants have not been scared of making a statement with their second kits in recent years – fluorescent yellow and orange have been some of the eye-catching colours chosen.
And the pink and purple number which has been designed as this season's alternative to their famous red & blue stripes is no different. We love it. It is different, but not too in your face.
Barca's players can be seen modelling the strip above, and here are some close ups: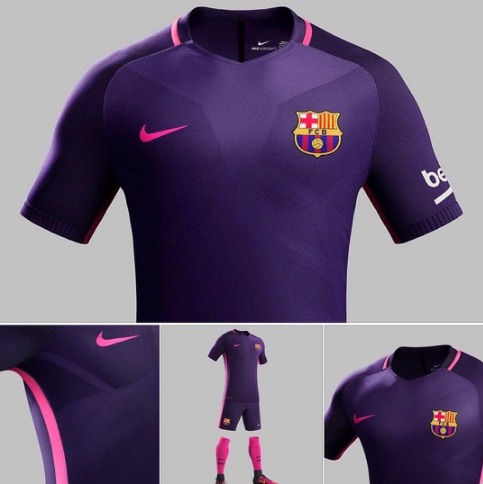 If any team has the style and swagger to pull off a pink and purple kit, it is Barcelona. You only need to look at the top of this article to see five of the blokes who will be wearing it.
SEE MORE:
Joe Hart's position under threat as Man City boss Pep Guardiola prepares bid for Barcelona star
Arsenal in three way battle to sign Barcelona star
Real Madrid transfer news: La Liga giants close to signing Euro 2016 star after £40m Chelsea bid fails