Juan Mata must be having a difficult time of things this pre-season.
The Manchester United playmaker seems to be stuck in limbo as he waits to get the chop from Jose Mourinho, his former Chelsea manager who still does not rate him, according to The Mirror.
So the Spaniard has his own problems, but his thoughts were with one of his teammates yesterday as Luke Shaw made his long-awaited comeback in United's friendly with Wigan Athletic.
Mata uploaded this touching and selfless Instagram message for the fit-agan full-back.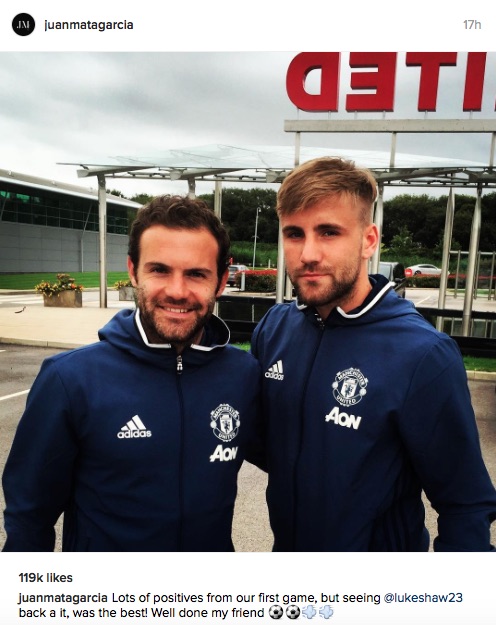 England defender Shaw had not played since September, when he suffered a double leg fracture in a Champions League match with PSV Eindhoven. It was a successful return as second-half goals from Will Keane and Andreas Pereira secured Mourinho a 2-0 win in his first match in charge of United.
SEE MORE:
Jose Mourinho full of praise after Manchester United summer signing shines on debut
Jose Mourinho eyes £22m right-back to shore up Manchester United defence
Picture: Juan Mata looks thoroughly miserable in Manchester United training