The biggest row of 2016 – Taylor Swift vs Kayne West and the Kardashians – got real this morning when Khloe Kardashian dropped a Chloe Grace Moretz asshole hoax.
Yes, really!
Swift and Team West continue to stink up the internet with their heated row about Kanye's recent song 'Famous', which includes the line: "I feel like me and Taylor might still have sex. Why? I made that bitch famous."
Nineteen-year-old Moretz – who is the girlfriend of David Beckham's eldest son, Brooklyn – was clearly bored of the whole thing when she tweeted: "Everyone in this industry needs to get their heads out of a hole and look around to realize what's ACTUALLY happening in the REAL world.
"Stop wasting your voice on something so petulant and unimportant."
Khloe, the sister of Kim K, who is married to Kanye, then took it upon herself to attack Chloe by sharing a picture of a girl with her anus peeping out from her bikini.
Thing is, though, that bum did not belong to actress Chloe, who took to Twitter to clear her name.
So messy…

SEE MORE:
Top 40 hottest female tennis players in the world
(Video) Brendan Rodgers boxing to Kanye West is the funniest thing you will ever see
Six hot photos of rocket Chloe Moretz, Brooklyn Beckham's celeb BAE whose donut is way tidier than Hillary Clinton's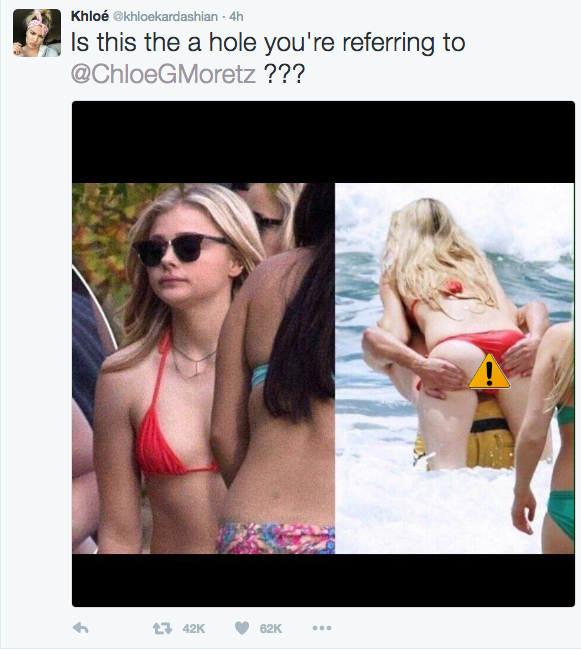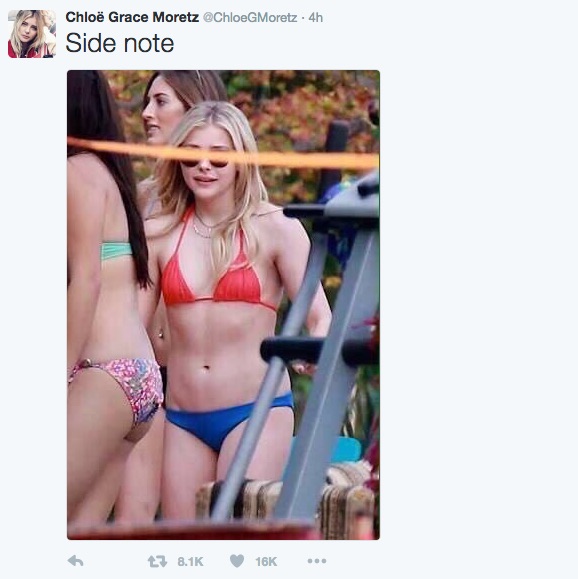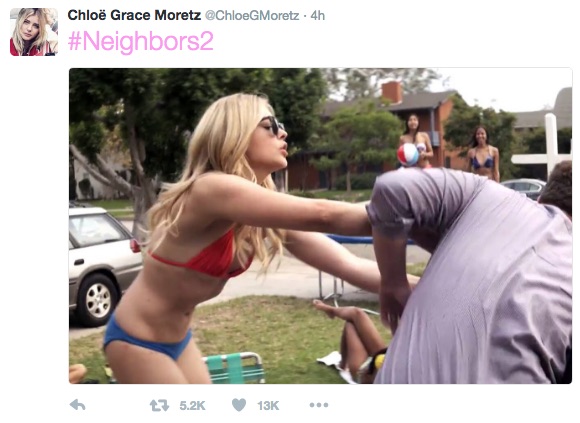 SEE ALSO:
Hottest darts girls
World's wealthiest footballers
New Alice Goodwin photo so hot former Arsenal and Liverpool WAG may soon be ILLEGAL in some parts of America!