A man has been arrested for an attempted break-in at the house of Manchester United manager Jose Mourinho while he was watching the Euro 2016 final.
According to The Sun, the Portuguese was watching TV at his £25m London pad when his maid noticed an intruder trying to get in through the basement door.
The Sun published this picture of Mourinho watching on from his front window while wannabe robber Gabor Roman was arrested by police, after failing to flee.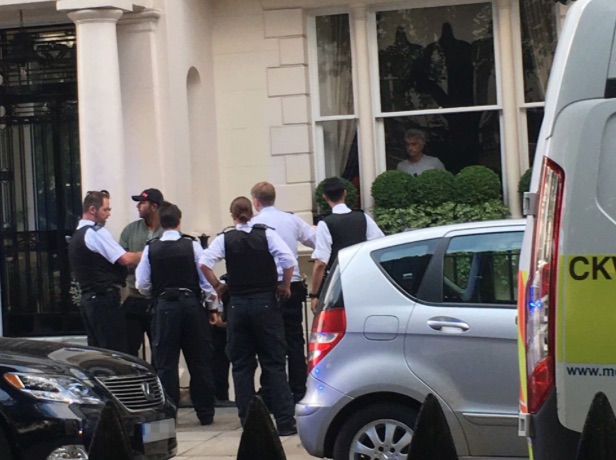 The 25-year-old Eastern European, of no fixed address, pleaded guilty to attempted burglary and was jailed for four weeks by Westminster magistrates on Tuesday.
The Sun understands that a private security guard, hired by residents, first spotted Roman and watched disappear into Mourinho's basement before alerting police.
The break-in occurred in between the Special One being present at the Wimbledon final between Andy Murray and Milos Raonic, and Portugal's Euro 2016 triumph.
A witness told The Sun: "Jose looked dumbfounded. I don't think it had registered with the guy he was trying to burgle the house of the world's most famous football coach."
SEE MORE:
Prem managers ranked by playing career: Man United & Arsenal low, Guardiola kept off top spot
Jose Mourinho extremely confident that Paul Pogba is Manchester United bound
Man United international attracting interest from Spain; both a loan & permanent deal a possibility