Jose Mourinho, Pep Guardiola, Arsene Wenger, Jurgen Klopp, Antonio Conte; this season's Premier League is home to some of the biggest and best managers in the world.
But how do these managers stack up against each other when comparing their pre-dugout days? The Telegraph has ranked all of the Premier League bosses by their playing careers.
SEE MORE: Chelsea boss Antonio Conte on verge of completing third summer signing
20. Jose Mourinho (Manchester United)
Far from special on the field, Mourinho spent seven years grafting as a central midfielder in the top two Portuguese divisions before turning his attention to building his career in management.
19. Arsene Wenger (Arsenal)
Wenger was only slightly better than his great rival as a footballer. His crowning achievement – winning the Ligue 1 title with Strasbourg, for whom he made 13 appearances but mostly coached the reserves!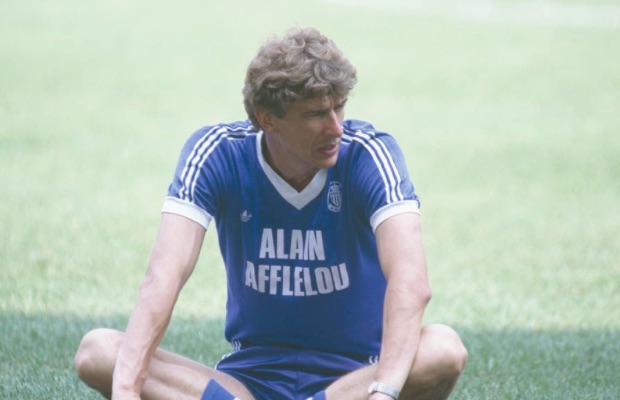 18. Claudio Ranieri (Leicester City)
Leicester's miracle-worker did not have a playing career on par with their fairytale title victory of last season. He had stints at Catanzaro, Catania and Palermo after failing to make the grade at Roma.
17. Francesco Guidolin (Swansea City)
Spent nine years at Verona but only made just over 100 appearances as he had spells away across the lower divisions of Italy. That trend has carried over into his well-travelled managerial career.
16. Tony Pulis (West Bromwich Albion)
A no-nonsense defender, Pulis played 326 times for Bristol Rovers, Newport County and Gillingham in the lower divisions, which is where he must have learned the simple philosophies by which he manages.
15. Walter Mazzarri (Watford)
One of three new managers to the Premier League dugouts for the upcoming season, Mazzarri had as many as 10 clubs up and down the Italian divisions before retiring at the end of the 1993-94 season.
14. Sam Allardyce (Sunderland)
Big Sam clocked up nearly 500 games during a career in which he represented Bolton, Sunderland, Huddersfield, Coventry, Millwall, Preston and the Tampa Bay Rowdies. What a fashion icon he was too!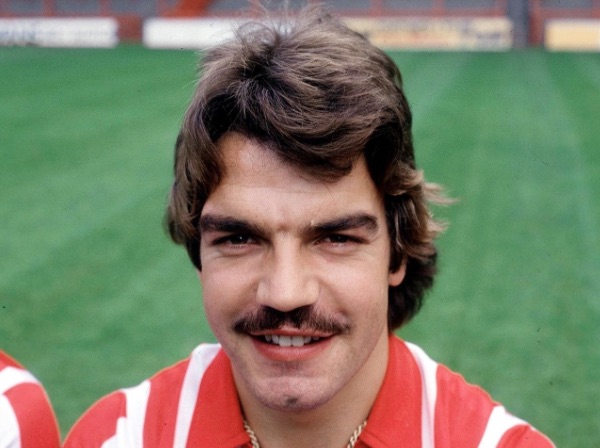 13. Sean Dyche (Burnley)
Another lower-league journeyman, Dyche, as he has become as a gaffer, was a promotion expert, going up with Chesterfield, for whom he played 200+ times, Bristol City, Millwall and Northampton Town.
12. Jurgen Klopp (Liverpool)
A one-club player, Klopp spent his entire playing career at Mainz from 1990 to 2001, and then went straight into management with the same club. Started as a striker and ended up as a defender!
11. Eddie Howe (Bournemouth)
A talented defender whose career was cut short by a serious knee injury at aged 29, Howe had a brief and crocked two years at Portsmouth either side of making 250+ appearances for his beloved Bournemouth.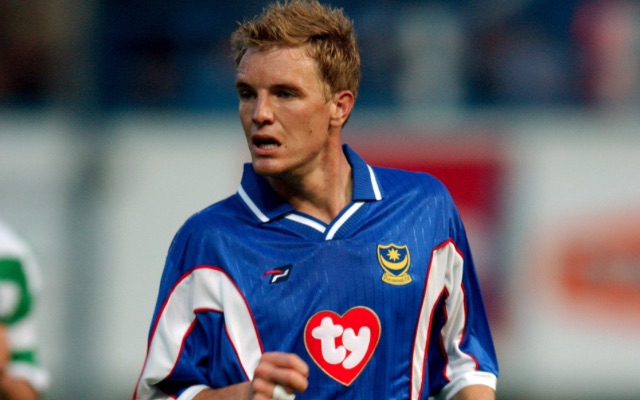 10. Claude Puel (Southampton)
An unglamorous holding midfielder, but a Monaco legend. The new Southampton boss made over 600 appearances for the principality outfit, winning two Ligue 1 titles and three Coupe de France trophies.
9. Alan Pardew (Crystal Palace)
There is a bit of the Jamie Vardy story about Pardew's playing career, as he came out of the non-league to inspire Crystal Palace to the 1990 FA Cup final. Had less celebrated spells at Barnet and Reading.
8. Aitor Karanka (Middlesbrough)
Won three Champions League titles and a La Liga title at Real Madrid – a fantastic haul but not one that the defender can take much individual credit for. Only won one cap for the Spanish national team.
7. Steve Bruce (Hull City)
Now we are reaching the business end. A three-time Premier League winner and three-time FA Cup winner with Manchester United, somehow Bruce was never capped by the England senior side.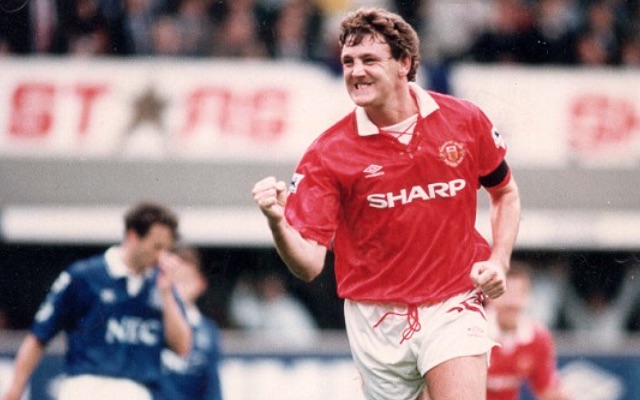 6. Slaven Bilic (West Ham United)
A fan favourite wherever he played due to his passion and tenacious defending, Bilic is considered one of Croatia's greatest ever players. We reckon he is a bit lucky to be above Bruce on this list though!
5. Mauricio Pochettino (Tottenham Hotspur)
The top five kicks off with Pochettino, who represented Argentina at the 2002 World Cup. He captained Paris Saint-Germain later in his career after long spells at Espanyol and Newell's Old Boys.
4. Antonio Conte (Chelsea)
We take quite a big leap now to the No.4 spot, which is filled by Chelsea's new manager. Conte reached a World Cup final with Italy and won five Serie A titles during 13 decorated years at Juventus.
3. Mark Hughes (Stoke City)
A brutal but gifted striker for illustrious clubs such as Manchester United, Bayern Munich, Barcelona and Chelsea. The Welshman was a two-time PFA Players' Player of the Year either side of 1990.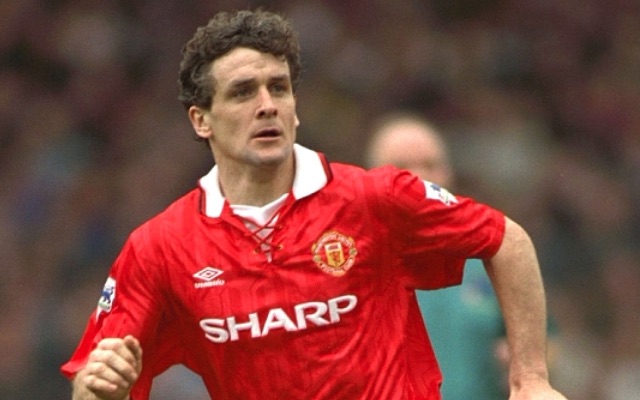 2. Pep Guardiola (Manchester City)
A superb deep-lying midfielder and a Barcelona great, Guardiola was an integral part of the team which won four successive La Liga titles from 1991 to 1994. He won six in total and the 1992 European Cup.
1. Ronald Koeman (Everton)
But The Telegraph reckon that Guardiola is only the second best player among today's Premier League managers, and we agree because Everton have one of his former Barca teammates at the helm.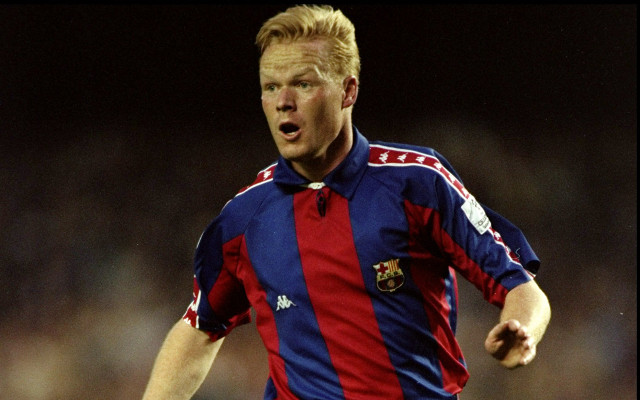 Koeman won two European Cups, four domestic cups and a total of eight league titles at Ajax, PSV Eindhoven and Barcelona, and also won Euro 1988 with the Netherlands. He reinvented the game with his attacking threat from central defence, incredibly averaging better than a goal every three matches.
SEE ALSO:
Ragnar Klavan Liverpool: 10 things you need to know about soon-to-be Reds defender
Arsenal favourites to sign Premier League superstar ahead of Barcelona
Eight Man United players Jose Mourinho could sell to fund £100m Paul Pogba deal