Jose Mourinho has a reputation for being a bit of a disciplinarian; a stern task-master. It is part of what makes him one of the best managers in the world.
But that doesn't mean that the Special One does not allow a bit of fun in training, as evidenced by this picture from Manchester United's pre-season tour of China.
Defensive starlet Timothy Fosu-Mensah uploaded this Instagram of several players piling onto captain Wayne Rooney in training. They look like they are having a ball!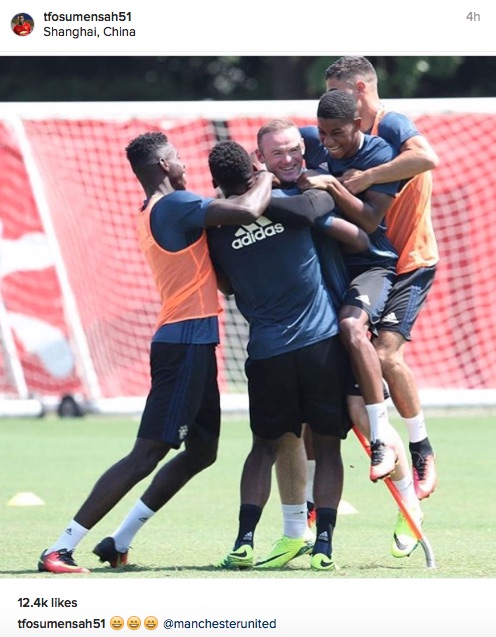 Another promising sign for United fans from this picture is that their best young players are mixing with senior members like Rooney, which suggests a great team spirit.
The Red Devils face English champions Leicester City in the Community Shield at Wembley on August 7, before beginning their Premier League season with a trip to Bournemouth.
SEE MORE:
Picture: Photo suggests midfielder set for senior role in Jose Mourinho's Manchester United
Paul Pogba: Man United strike record breaking £105m deal with Juventus for star midfielder
Manchester United midfielder not included in squad, Turkish giants interested