Are footballers overpaid? Not at all according to CaughtOffside's favourite Man City fan (sorry Noel)…
BY JORDAN-LUKE McDONALD
Now that the dust has begun to settle on Portugal's successes at this summer's European Championships, I wanted to take a look back at one of the most monumental events that occurred during the tournament.
No, it's not the heartbreak of Portugal captain Cristiano Ronaldo suffering a game-ending injury in the final. Nor is it Antoine Griezmann's brace which saw hosts France beat Germany in a competitive fixture for the first time since 1958.
It is a comment made by a journalist on live British television.
When Julia Hartley-Brewer branded the England squad a 'bunch of overpaid nonces' in the wake of their embarrassing Euros exit at the hands of Iceland, those on social media expressed mixed reactions of ridicule and ridiculousness.
Many questioned whether she understood the true meaning of the term 'nonce' and she was quick to correct herself on social media, claiming that she meant to use the word 'ponce' – a term used to describe effeminate men.
SEE MORE: Journo responds after video of her branding England team sex offenders live on BBC News goes viral
But that wasn't really the true issue with the term 'overpaid nonces', at least in my eyes. It wasn't the latter word that made me squirm; it was the former.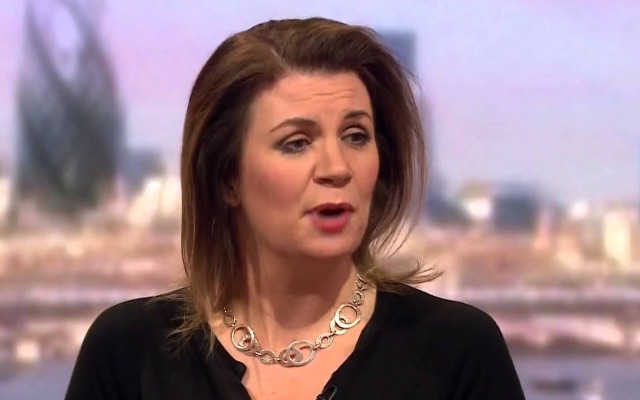 Julia Hartley-Brewer
All of this focus on the whole nonce-ponce issue overshadowed the real issue at hand – taking attention away from the fact that many people still believe footballers are overpaid. That belief is simply not true.
Not least because when people make such generalising, sweeping statements, they are talking about the top tier of football. The elite. Take a trip down just a few divisions and players are often part-time, semi-professionals with full time jobs to supplement their livelihoods. Only those within the top bracket of the game can afford to rely on football as their primary source of income.
Plenty of people complain about footballers earning extortionate sums of money for simply 'kicking a ball around' whilst simultaneously switching on their televisions to cheer on a £42,172-a-day earning tennis player at Wimbledon. Or should I say, Andy Murray.
What about last year when many invested in overpriced cinema tickets and online movie subscriptions to watch Star Wars: The Force Awakens. On a seemingly slight tangent though ultimately related note, the latest Star Wars movie can give us an indication of the more general perspective about the distribution of earnings. Disney, now owners of Star Wars producer Lucasfilm, has recently adopted a 'legacy pay scale' policy; in layman's terms, veteran actors were paid ludicrously higher wages than their less experienced counterparts, regardless of screen time. Why? Because they attract bigger audiences, which in turn generates additional revenue money, which in turn rewards higher salaries.
Harrison Ford reprised his role as the notorious Han Solo and is believed to have earned somewhere in the region of $10-20 million. Yet he wasn't even arguably a central character to the overall plot. Fellow alum Carrie Fisher reportedly received in the low seven-figure range. Meanwhile, Mark Hamill earned over $1 million for a FIVE SECOND cameo in which he did not utter a single word.
You might be wondering why all of this is relevant. Well, it seems that when people make the 'footballers are overpaid' argument, they are being extremely hypocritical. They simultaneously seem to forget, or at least disregard, the fact that their favourite actors, singers and musicians, who are all also in the entertainment industry (yes, football is a form of entertainment), will earn extravagant wages and enjoy lavish lifestyles.
Footballers are paid so much money simply because they attract so much money. Some more so than others. New Manchester United signing Zlatan Ibrahimovic is like Mark Hamill. No, he cannot use the force or wield a lightsabre, however fascinating that would be. And no, he isn't a jedi knight (in fact, he would probably be a sith lord). But where they are similar is that, despite reaching the pinnacle of their respective careers, they are both highly respected individuals who have a mass attraction and global appeal.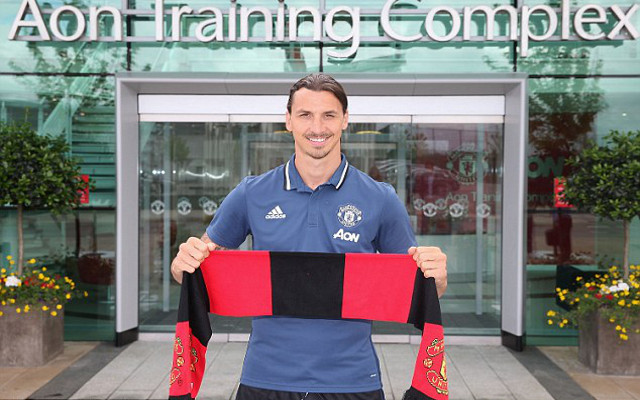 Zlatan Ibrahimovic
With Swedish striker Ibrahimovic now 34 years old, he is still set to earn a pay cheque of approximately £250,000-a-week. Recent reports also indicate that should Paul Pogba return to Old Trafford, he will cost the Red Devils a world record transfer fee of over £100 million, whilst his wages could exceed the £250,000-per-week mark.
Their extravagant wages must come from somewhere. Otherwise, how would they be paid? It seems quite obvious – patronising even – when it is put like that, but perhaps that is what needed to be done to make people realise that footballers are not overpaid. It genuinely is a nothing argument.
Manchester United are one of, if not the biggest sports team on Earth. That kind of money, whilst eye-watering and jaw-dropping to you and me, is the equivalent of pocket change money down the back of the sofa to the executives at Old Trafford.
It is understandable, it must be admitted, for such an argument to be made. Take a look across the Premier League, for example, and one will find name after name of athletes who are paid more than doctors, surgeons, firefighters, police officers, military personnel.
But it isn't the case that professional footballers are overpaid; it is the other professions that are significantly underpaid in relation. And again, you should not jump to such hasty conclusions. You might regret the fall.
Why? Because, like footballers, the most elite of the aforementioned professions can earn millions too. Think about all of the cosmetic surgeons who provide plastic surgery. And who receives this surgery? A-list celebrities, of course, like Kim Kardashian (who earns millions for doing what exactly?). It is true that too often people readily compare the elite with the mid-level.
In addition, a footballer's on-field career span is, on average, going to last for somewhere between 10 and 15 years. In that time, they have to earn some 50 years' worth of earnings for their skill set.
Of course, some footballers go into punditry, journalism or coaching once they hang up their boots in order to further their careers and earning potential. Often, though, it is their sheer love of the game which keeps them hooked, striving to contribute to the industry in whatever way possible.
Even still, only a select few succeed in the sectors mentioned. Whittled down from millions of wannabe footballers to the thousands of professional footballers to the hundreds who break through into those kinds of roles, again, it must be noted that these are the elite. At any stage of the process, they are a minute minority in comparison to the numbers who aspire to such illustrious prestige. They are the best of the best. Specialists, and by that token alone, they earn their money. They are paid fairly.
At the end of the day, when stripped of its obfuscating, hideous rags and laid bare for all to see, the concept at hand is typical wealth hating. Nothing more, nothing less. Footballers are paid big money because footballs fans like you and me demand their services. Salary constitutes worth and we want the best players.
So the next time someone tries to tell you that footballers are overpaid, tell them this: your favourite band or comedian are on tour, but don't go to their concert or gig, don't buy their overpriced merchandise and don't waste your time. They don't deserve your money, do they?
Follow Jordan-Luke on Twitter @TheSilvaLining