Former Manchester United no.9 Anthony Martial appears to have taken to social media to make a defiant statement after losing his shirt number to new signing Zlatan Ibrahimovic.
Martial was given the club's no.9 shirt when he moved to Old Trafford last summer and he scored 17 goals during his debut season with the Red Devils.
However, as reported by Metro, Martial was switched to no.11 following the arrival of Ibrahimovic.
Furthermore, Metro have picked up on unnamed reports in France that claim Martial was not informed that he would be losing his no.9 jersey.
In fact, Martial – if indeed the player runs his own social media accounts – used Facebook to promote himself using the number nine just yesterday when he changed his profile pictures.
Both of Martial's new display pictures feature nine prominently.
It looks like United boss Jose Mourinho could have a battle of egos on his plate this season.
Martial would be best advised not to take on Zlatan in such a battle!
SEE ALSO:
Anthony Martial jokes about captaincy after rumoured frustration with Man United over squad number
David Moyes plotting £6.5m bid to sign wantaway Man United player with woeful record, Jose Mourinho happy to rid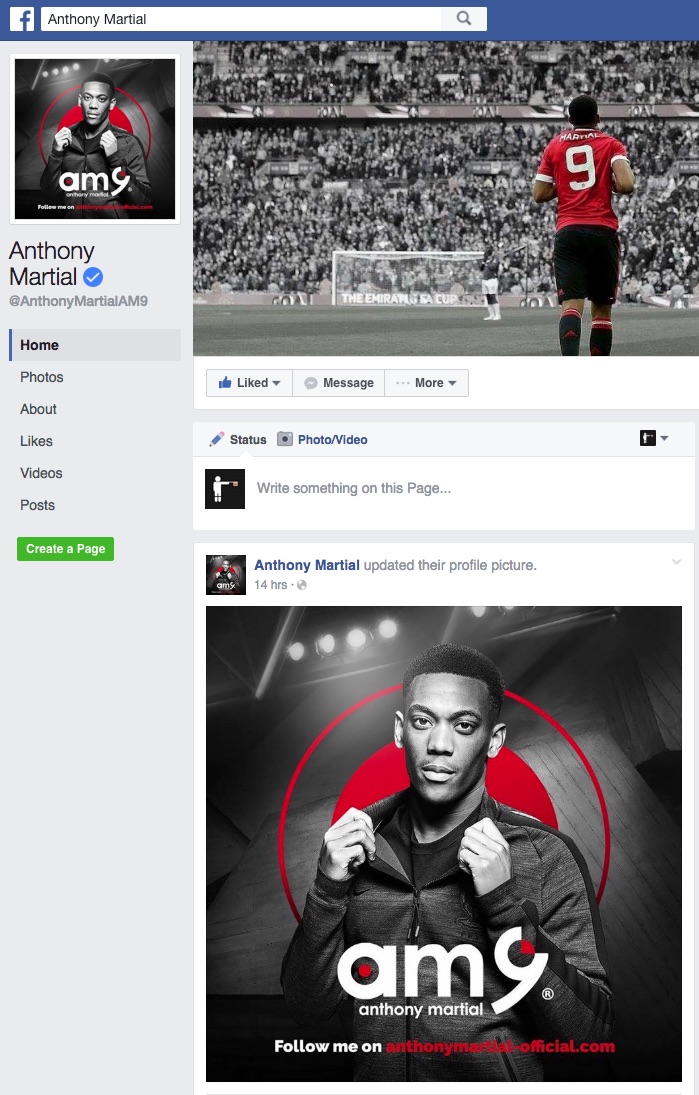 SEE MORE:
New Jack Wilshere haircut: It isn't very Arsenal
How 4-2-4 Chelsea formation could look this season: Fabregas may play up front in new system
Hottest Premier League WAGs 2016: 3 Man U missuses, new Liverpool signing's GF & Chelsea & Arsenal wives feature