BY JOHN SMITH
Follow John on Twitter @ByJohnSmith
The transfer window, known to the significant majority as a time where new faces join a new club in quick but shocking succession, but as an Arsenal fan the transfer season is one of the most stressful times as a follower of the sport. For the past twelve years, you could most certainly argue that Arsenal Football Club have been pitted in a state of mediocrity for far too long. Although an argument could be made in favour for the stadium debt, the club are in a position where they can financially compete with other English giants, yet, there is an ongoing lack of signings, or money spent, by the club.
Most fans of Arsenal could most certainly agree that the squad is not in a capable position to compete for the title in comparison to rivals Manchester City and Manchester United but nothing is still being done. If Arsenal wants to make a statement and look like a threat capable of winning silverware, the club needs to spend the right amount of money on the right players to finally bring back the days of glory to North London. The following explores who Arsene Wenger must look to sign in order to prevent another season of mediocrity at the Emirates Stadium.
In: Alexandre Lacazette or Romelu Lukaku
Ever since the departure of Arsenal legend Thierry Henry to Spanish giants Barcelona, the Gunners have been placed in a plague of failing to have a world class striker. Although the likes of Emmanuel Adebayor and Robin van Persie were close to emerging into the striker that Arsenal fans longed for years, neither fully achieved this statement at the club as both departed North London for Manchester City and Manchester United respectively before fully flourishing into the striker that Arsenal fans longed for.
Although not filling the crop of the overused term of "world class", both strikers were fantastic to the club and offered a great threat on goal and helped the club to consistent finishes in the league come the end of the year. Despite this, ever since the departure of Robin van Persie in the summer of 2012, the club have failed to sign a world class striker as his replacement and still lack a major threat on goal four years later.
Alexandre Lacazette and Romelu Lukaku are both reportedly unsettled at their respective clubs giving Wenger the perfect chance to snap up a perfectly capable striker of leading the line for Arsenal. With a world class trio playing behind the striker, purchasing any of these strikers could most certainly support the club's chances of being a great threat in the Premier League.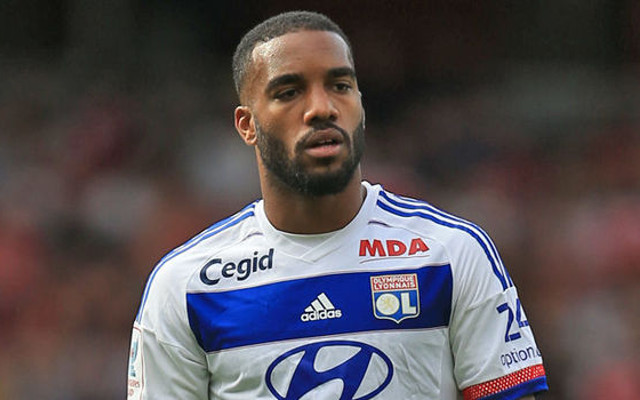 The first striker named is none other than Olympique Lyonnais striker Alexandre Lacazette. The 25-year-old was one of the top strikers in Ligue 1 last season with 21 goals in 34 games. Known for his burst of energy and successfully surpassing defenders with the ball, the Frenchman could be an ideal fit at North London. With players behind him such as Mesut Ozil in particular, Lacazette would easily solve the issue that Giroud created considering his lack of speed.
With a faster and prolific goalscorer leading the line for Arsenal, it would be inevitable that Lacazette would extend on his success in Ligue 1 and specialise in a hard-hitting Premier League. If Arsenal were to sign Lacazette this summer, they would have to spend an approximate £40m.
Romelu Lukaku is another striker currently unsettled who Arsenal should look to capitalise on this summer. Similarly to Lacazette, Lukaku is another striker who has a significant amount of energy and would easily solve the biggest problem that Giroud creates as Arsenal's first choice striker. Add on his power and dribbling ability, Lukaku could be the perfect fit for Arsenal since he already has experience of playing in the Premier League, and knows how to suit his style to every different game to become the greatest threat on goal as possible.
A move to Arsenal indefinitely seems to be a perfect fit, it's easy to forget that he is still a young striker at 23 yet is a proven Premier League scorer and holds bags of experience playing for both lower and top clubs in the country. Last season, the Belgian scored 18 and assisted 6 times which was more than Giroud achieved at Arsenal last season. With a trio of Alexis Sanchez, Mesut Ozil and perhaps Theo Walcott (for now) playing behind him, it would not be difficult for Lukaku to improve on his goalscoring record thus far in the Premier League next season.
In: Shkodran Mustafi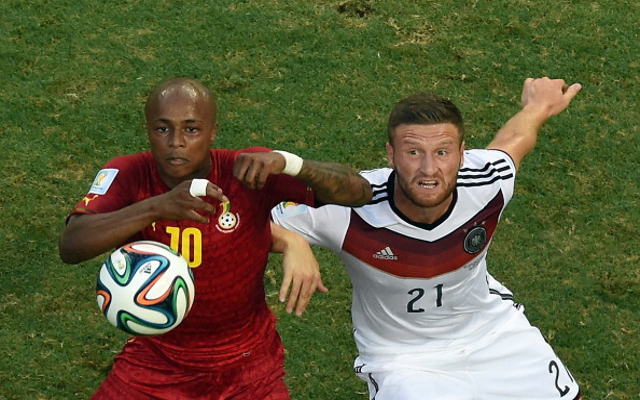 Additionally, another 'crisis' that has a negative effect on the Arsenal lineup is the overall poor defence of the side. With all due respect, Per Mertesacker and Laurent Koscielny have both been fantastic servants, but only the latter deserves his place in the starting lineup. Also, young defenders in Gabriel, Calum Chambers and newly signed Rob Holding are not in a position deserving a consistent place in the starting lineup. To eliminate the possibility of more defensive errors, Arsenal needs to sign a new defender with Shkodran Mustafi arguably the best player to fit the bill.
The Valencia defender would most certainly be an improvement on the remainder of Arsenal's defensive woes as the player is arguably better than current players Mertesacker, Gabriel, Chambers and Holding. At just 24 years old, signing Mustafi would be beneficial as he would successfully be active in the first team for at least the next 5 years.
A partnership between Mustafi and Koscielny could most certainly be an intimidating duo which assists Arsenal to look like a genuine threat to challenge for the title. Mustafi shares similar attributes to Mertesacker including his threat in the air on top of utilising short passes effectively. However, the German would be a better fit to the Arsenal lineup as he is much faster than Mertesacker, one of the defenders greatest complications.
According to various reports, Valencia are currently facing financial restrictions and may need to offload players to bring more money into the club. This summer, they have already lost midfielder Andre Gomes to Barcelona for a low sum of just under £30 million but they may also have to offload another star player to bring more money to the club. A fee of approximately £20 million could tempt the Spanish side if they do in fact need to bring back more money to the club, with the Gunners receiving a great centre back in return.
Out: Calum Chambers & Serge Gnabry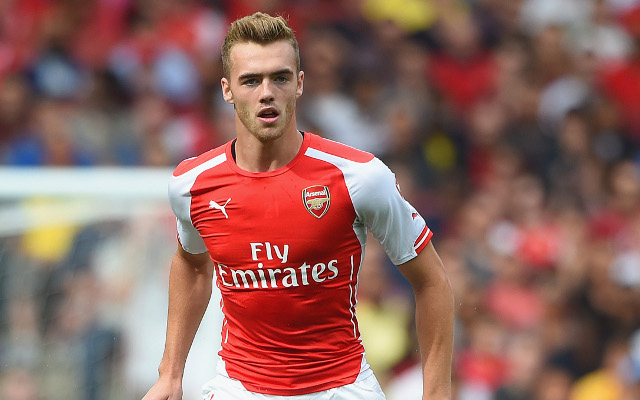 At this moment of time, the current Arsenal squad is filled with a variety of talented and experienced players. Unfortunately for some, the opportunity to play in the Premier League for the upcoming season seems very unlikely considering a large amount of depth in each position. Considering this, it would be useful for Arsenal to loan out some of their younger players to get a better feel for regular first team football. Calum Chambers and Serge Gnabry are currently two youngsters who fit this criterion, the potential for either to depart on loan could be significant in regards to their development.
As for Englishman Calum Chambers, he offers a great depth of versatility for whichever club pursues him on loan considering his ability to play as a right back, centre back and defensive midfielder. During his time at Southampton, Chambers typically played the role of a right back for his side but has primarily focused on a centre back or defensive midfield role at the Gunners. There are a variety of teams in the Premier League who would benefit from signing a player like Chambers on loan with Leicester City being arguably one of the best options for him. Last season, Leicester City won the Premier League with a defensive partnership of Robert Huth and Wes Morgan. Since the two defenders are slow and are also getting older, signing a player like Chambers for a year could be a great benefit to the Foxes as Chambers offers the greatest burst of energy and could support the side begin counter-attacks on the opposition.
At this moment of time,the emergence of Alex Iwobi along with Alexis Sanchez, Theo Walcott and Alex Oxlade-Chamberlain near enough nearly confirms that Gnabry will not be playing any Premier League football at the Gunners this season, with a loan move ideal for the player. With his creative flair and bursts of energy, it could benefit a team to pursue the player. Nevertheless, it is ideal that a new loan move doesn't replicate the disastrous move last season where Gnabry joined West Brom. A team such as Bournemouth could be the best for the winger if either were to look at him on loan. At Bournemouth, he and recent signing Jordon Ibe could dominate the wings with their speed and passing ability and would definitely compliment the attacking efforts the side makes.