BY LIAM WALK
Pessimism has the English public revelling in the sensible and safe appointment of Sam Allardyce as manager of the Three Lions. This is the man who saved Sunderland, who pushed a limited Bolton side into Europe, who got the best out of the brilliant Jay-Jay Okocha as well as the lumbering Younes Kaboul.
This is the man who'd be at the helm of Madrid or Inter if his name had a more continental inflection. Unfortunately for him, Allardyce's Anglicism means he's cut out of the picture by the world's most ambitious clubs and left squeezing results from mediocrity.
On the surface he looks a brilliant fit for the English job.However, the English public must beware the FA's latest managerial directive and their own false sense of empowerment in the throes of failure.
English football hit one of its lowest ebbs at Euro 2016, and the residual humiliation and apathy has provoked a strange intrepidness in the English public. Ultimate failure means a chance to escape the mould, to start anew. This is year zero, English football's rebirth.
The usual trepidation after appointing an underwhelming English manager is gone, instead there is an allure of the sensibility and pragmatism Allardyce embodies. He is the man to inject traditional English values back into the side's play, to embrace the team's strengths not the unrealistic ideal of tiki-taka or total football.
This perception is delusional, drunk on the incessant failure of English football. Allardyce is no great architect of footballing dynasties or even merchant of triumphant pragmatism in any way a Roy Hodgson or Steve McClaren is not. Furthermore, this reaction of falsified positivity belies very negative undertones which continue to poison the English game.
The public disposition represents the usual sadism embraced some time before or after a major tournament. Either it builds a false sense of expectation (2010), or a cult of contagious cynicism (2012 and 2014). After Euro 2016 it took its latest form: indifference. Sam Allardyce will not help cure this sadistic complex eating away at the ethos of English football, he will further strengthen it.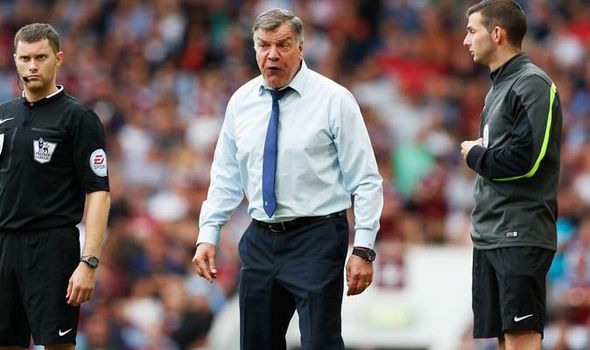 Allardyce is at his best managing a team of middling expectation; look at his successes at Bolton compared to those at bigger names Newcastle and West Ham. He has obvious talent and foresight, one doesn't guide Bolton into Europe or employ cutting edge sports science without rare managerial qualities.
However, his talents aren't analogous to the situation England find themselves in. His Bolton side fed off their status of underdog, employing a brand of counterattacking football to punish more expansive sides on the break. McClaren's pragmatic Middlesbrough employed a similar style, one which left him woefully underprepared for the England job.
England, despite contemporary failures, are a celebrity-name on the international stage. Most sides are content with a point against them, something we witnessed again in France. England need attacking edge before they embrace pragmatism. Three points against Costa Rica or Slovakia are of as much importance as a result against Italy or Germany.
It's time the FA employed a coach looking to harness England's most swashbuckling attacking qualities. Only from there can they build an ethos of positivity.
SEE ALSO:
How 4-2-4 Chelsea formation could look this season
Hottest Premier League WAGs 2016
FA crackdown on swearing is just pointless… In fact, it f*cking bullsh*t!