BY LIAM WALK
While Naples went into uproar after news broke that their city's second coming of Argentine genius had swapped the Partenopei for much hated northern rivals Juventus, the rest of the world scratched their head.
£75.3m for Higuain? The same man who had spurned golden chances in Argentina's last three major finals, who had missed a penalty that would have put Napoli in the Champions League last year, now commanded a transfer fee bettered only by Galacticos Gareth Bale and Cristiano Ronaldo.
Granted, his goal-scoring exploits last season are still fresh in the memory, and Juventus were always going to pay a premium for the star of a domestic rival. Nonetheless, his career output hardly merits such an impressive sum. While many see his sale as an example of the reckless state of the transfer market, his price tag also exposes a deeper-lying phenomenon in the modern game: the extinction of the number nine.
While the fall of the fox-in-the-box has been well document, the disappearance of the striker as a whole has far more tangible effects than simple nostalgic weight. Strikers are still an integral part of the game plan at most European clubs, and their disappearance has teams scrambling to sign players of unknown quality for outlandish fees.
Napoli's 4-3-3/4-2-3-1 variant requires a focal point, and Sarri is looking to sign Ajax's Arkadiusz Milik for around £29.4m to replace his Turin-bound talisman. Milik has only had one season in the Eredivisie where he hit over 20 goals, and yet Napoli are being held ransom for the 22 year old Pole. His talent was obvious at the Euros, but so were his shortcomings, missing a number of good chances in both of Poland's knock-out games. When it comes to striking talent, any hint of world-class promise demands top dollar.
Whether Higuain is world class is debatable, that tag is reserved for the talents of Suarez, Zlatan, Benzema, Lewandowski, and a fit Aguero. Despite obvious quality, the attacking trio of Griezmann, Dybala, and Muller don't fit the orthodox centre-forward mould.
The dearth of developed striking talent means that Higuain, despite occasional inconsistency, is a hot commodity on the transfer market. He is a focal point of quality as well as stature. We saw at Euro 2016 that having an imposing striker is a necessary evil.
France started Giroud when they could have gone with a front three of Payet, Griezmann, and Coman. They sacrificed one of their fleet-footed forwards for the lumbering presence of the Arsenal forward. The effects were noticeable. Giroud was a hulking target for Payet's free kicks against Iceland and helped breakdown a staunch Irish defence with knock downs to his more talented strike partner Griezmann.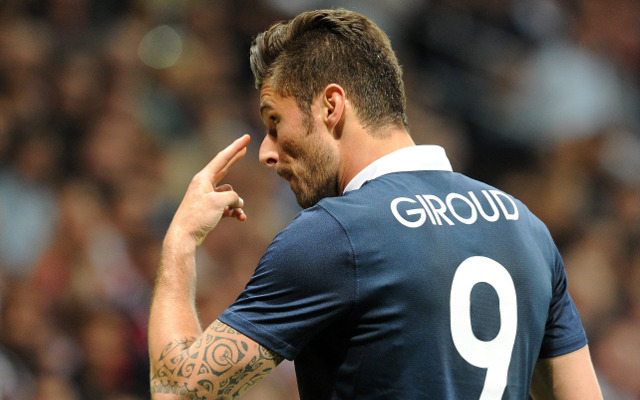 Germany, a team of world-class technicians, started quasi-journeyman target man Mario Gomez for the same reasons. Him and Giroud looked somewhat out of place alongside the genius of Kroos, Muller, Pogba, and Griezmann, yet it was the absence of Gomez which proved telling when the two sides met in Marseilles. For all of Germany's possession, they ran out of ideas in the final third. They lacked a focal point through which they could channel their creativity, a rare commodity in the today's footballing world.
The reasons for the disappearance of the front-man are varied. Tiki-taka's role as the du jour footballing style means that 10 is football's sexiest number, kids want to be the playmaker not the goalscorer. This phenomenon manifests itself in the academies as well. Kids are coached from a young age to keep it on the ground, keep it simple.
Bayern chairman Karl-Heinz Rummenigge bemoans the "over-coaching" of young prospects, that perfection is being achieved through blunting creativity. The spontaneity and scrappiness of Gerd Muller is hard to find in today's cookie-cutter game. Instead, the latest breed of forward is small, pacy, and technically brilliant. They are the Griezmanns, Martials and Dybalas of the world. Yet, these players seem to thrive when played off a more imposing strike partner. Griezmann has Torres at Atletico, Dybala has Mandzukic and now Higuain at Juventus.
Martial proved more effective playing off Rashford than he was as the lone frontman at Old Trafford last season, and will likely fulfil a similar role to the left of Zlatan under Jose. The slowing of the game means number 9s are vital to a team's incision in attack, yet the implementation of passing football emphasises a skillset which keeps the majority of these players from rising to the top.
Although Juventus payed a world-class fee for a player of questionable world-class credentials, they could well have the last laugh. Higuain is a relic, a member of a dwindling breed of footballers, and one of very few who can combined stature and spontaneity with brilliant technical prowess.