Thirteen days after joining the Blues, new Chelsea signing N'Golo Kante trained with his teammates for the first time on Friday morning.
In a session described as "intensive" on Chelsea's official website, the ultra-fit former Leicester City midfielder did plenty of running, as per usual.
According to ChelseaFC.com, Kante "completed the full workout". In other words, he smashed it.
Having been involved in this session, it remains to be seen whether or not Kante will feature as Chelsea take on Real Madrid at Michigan Stadium at 8pm UK time tonight.
Chelsea go into the game on the back of two wins, having beaten Liverpool 1-0, following a 2-0 victory over RZ Pellets.
Meanwhile, Real's preseason is just one game old. And that game ended in a 3-1 defeat to French champions PSG.
In terms of competitive matches, Chelsea and Real have only met three times in their entire histories. Incredibly, the Blues are unbeaten against the Madrid giants, having won two and drawn one, although these matches took place back in the 70s and 90s.
SEE MORE:
Paul Pogba squad number and wages reported by English newspaper
New Liverpool signing suffers serious injury
Chelsea offer to smash transfer record with huge bid for 25-goal ace, £18m more wanted, deal likely, player wants to sign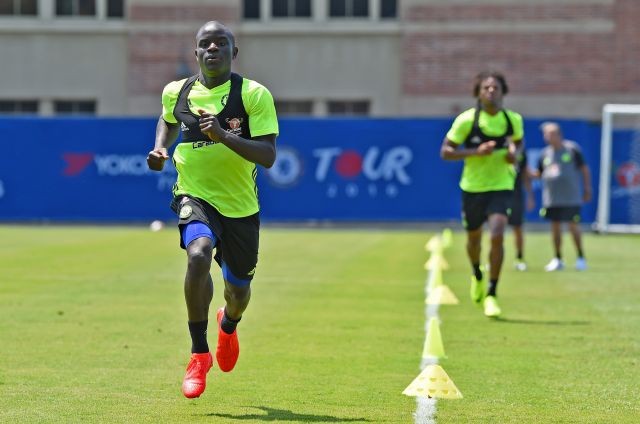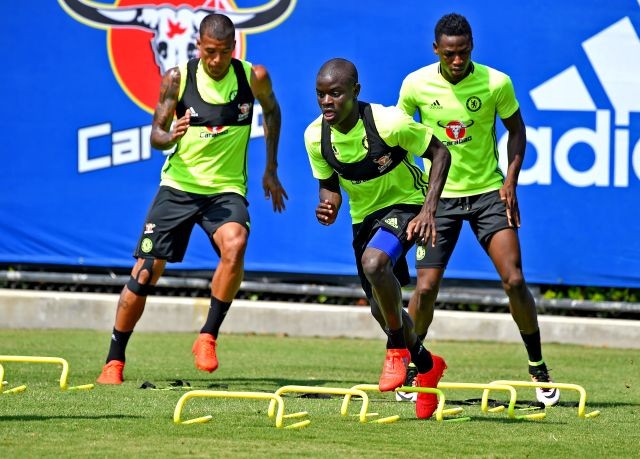 Pictures from ChelseaFC.com.