Heaven, as in 'she's an angel'. Don't worry, she's still with us!
We got a bit excited earlier this summer when we thought Mario Gotze might be coming to Liverpool or Spurs.
Not because the Germany playmaker, who scored the winning goal in the 2014 World Cup final is a top player.
Because his girlfriend, Ann-Kathrin Brommel, might have come with him.
Miss Brommel, who would have easily taken top spot in our Hottest Premier League WAGs 2016 list, took to Instagram yesterday to share the most beautiful photo.
What a picture!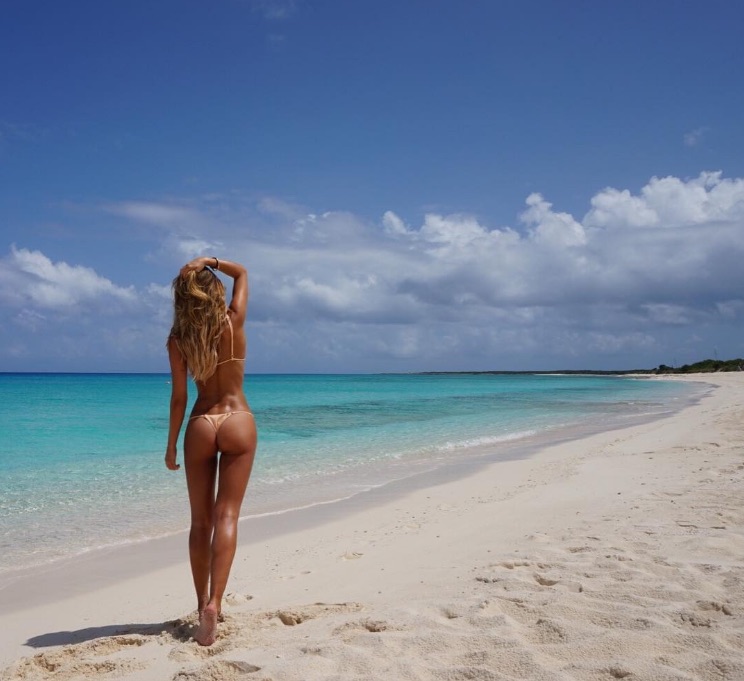 Outside my window right now are a pair of foxes fighting over an overflowing bin. It's hard to believe the two scenes belong to the same planet.
Maybe it's not just the weather and the surroundings, though…
I'm pretty such this dingy South London street would look a lot better if Ann-Kathrin Brommel was outside in a thong.
SEE MORE: Peachy! 22 Photos Of WAGs In Thongs: Arsenal, Liverpool & Chelsea Hotties, Plus Lionel Messi's Girlfriend & Gonzalo Higuain's Wife, In Tiny Underwear