Rafael Benitez has taken to Twitter to send a touching message to Napoli.
The former Napoli coach has to decline the invitation to the club's birthday celebrations as he is busy preparing for Newcastle's first Championship game on Friday against Fulham.
Molto felice 90° compleanno, Napolihttps://t.co/bEkfiZivIw #90annidipassione

— Rafa Benitez Web (@rafabenitezweb) August 1, 2016
Benitez, apologising for his no-show, wrote the following on his website: "The club is 90 years old and I would like to extend to everyone—president, the management, players, coach and technical staff, medical and auxiliary members and fans in general, supporters—my most sincere congratulations and best wishes for the future.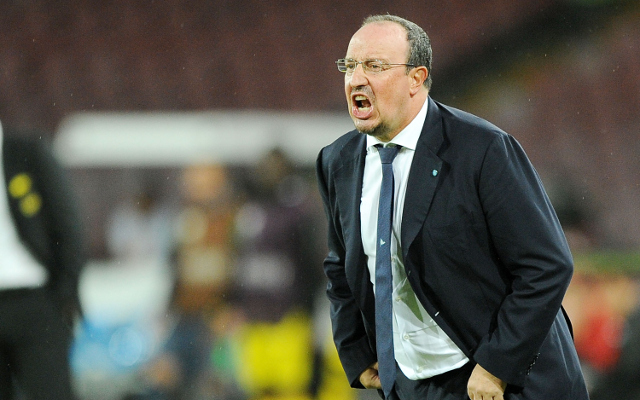 "I also want to thank the official friendly invitation which invited me to participate in such an important anniversary, I am honoured and pleased with the call I received and for which, I repeat, I want to offer my thanks.
"By the same way I have made known that it's impossible for me to go," he added, "right at the beginning of the week when our competition begins.
SEE ALSO:
Liverpool misfit facing further misery as escape route from Anfield slammed shut
Colour blind Klopp has his say on lime Liverpool kit that made Milner sad
Agent denies Liverpool star's rift with Jurgen Klopp as he insists future is at Anfield
"I apologise for my nonattendance," he concluded. "A happy 90th birthday, Napoli."
To celebrate their 90th anniversary, the club are having an exhibition match at San Paolo against OGC Nice, which will be preceded by a party where club legends will be honoured.