Arsenal are reportedly keen on taking former defender Thomas Vermaelen back, two years after he left the club for Barcelona.
Despite his on-going fitness woes, the decision to join the Catalan giants has been a fruitful one as he has won La Liga, Spanish Cup and Champions League titles.
However, he made just one appearance in the 2014/15 campaign, before featuring in 20 games in all competitions last season as he struggled to steer clear of injuries.
That hasn't been enough to put off Arsenal though according to Spanish newspaper Sport, as noted by The Sun, with the club considering a move to re-sign him this summer.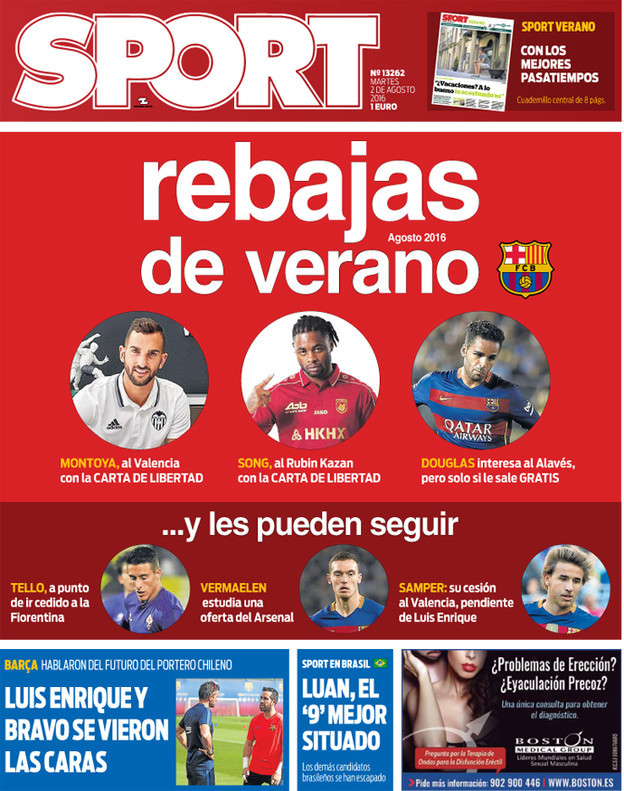 It comes amid some what of a crisis situation for Arsene Wenger, with Per Mertesacker ruled out long term with a knee injury and Laurent Koscielny set to miss the start of the new season after being afforded additional time off following his exploits at Euro 2016.
That leaves Gabriel, Calum Chambers and new summer signing Rob Holding as the only natural centre-halves at his disposal, with suggestions that Francis Coquelin may be asked to play in defence until Kosciely returns.
In an ideal world, many Arsenal fans would have hoped that the situation would have forced Wenger into signing a top central defender that could hold the position for years to come.
The French tactician has been linked with various names, and it appeared as though he was willing to loosen the purse strings a little and invest in a top player.
However, the rumour linking him with a move for Vermaelen is a strange one, as although his experience, leadership and familiarity with the club are all positives, his track record and unreliability with injuries can't be ignored.
In turn, it remains to be seen whether or not a deal comes to fruition, seven years on from when Arsenal first signed the Belgian star from Ajax.