When James Milner made his Leeds United debut in 2002, people were really exited.
I know that's hard to believe, but Milner was an exciting young footballer.
Back then he was much more attack-minded.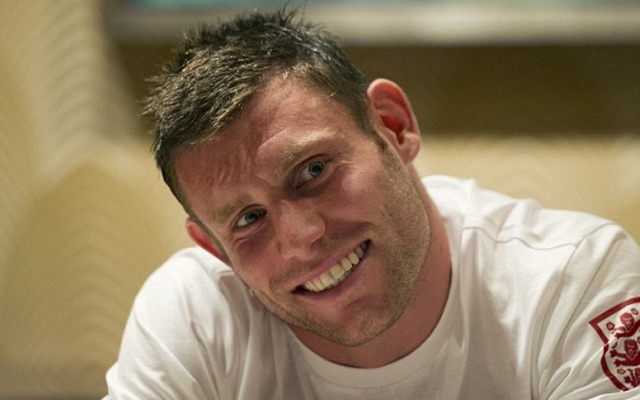 Milner scored five goals in six games for England at U16 level, before bagging eight in 11 for the U17s.
And, with 46 caps, Milner still holds the record for most appearances for England's U21s.
But his international career became less exciting as the years went by and it was finally brought to an end on Friday afternoon when Milner retired from England duty.
Milner made the call to quit after a conversation with new Three Lions boss Sam Allardyce.
A statement released by The FA read: "James has had the chance to reflect on his international career in recent months and consider his next steps, particularly with a young family at home and having allowed himself little free time away from the professional game in the past 15 years.
"After we had a lengthy conversation with him earlier this week, he has decided to take a step back from international duty; a decision I fully respect.
"James can be proud of his seven-year career as a senior England player"
Meanwhile, Allardyce added: "James can be proud of his seven-year career as a senior England player and has never let his country down when called upon. His club career, already glittering, has many years ahead and we wish him well with Liverpool this season and beyond."
So, that was the official reaction.
The response on social media was much less complimentary.
Twitter was full of memes, most of which was far from respectful.
Trying to work out whether you care about the James Milner international retirement announcement at 4pm on a Friday pic.twitter.com/kwcFTLhHxW

— JOE.co.uk (@JOE_co_uk) August 5, 2016
James Milner has retired from England duty… pic.twitter.com/T3Ba6lNLiQ

— TheSPORTbible (@TSBible) August 5, 2016
#ThatMomentWhen Jame Milner announces he might retire from international football.
pic.twitter.com/zoUDbwkJUN

— BBC Sporf (@BBCSporf) July 31, 2016
BREAKING: James Milner announces his international retirement.

His greatest moment in an England shirt:https://t.co/LvKW3vNneh

— BBC Sporf (@BBCSporf) August 5, 2016
James Milner retires from International football, so we've put together a list of his accomplishments.

1.
.
.
.
.
. pic.twitter.com/N0wE8BfL0P

— CaughtOffside (@caughtoffside) August 5, 2016