Manchester United this afternoon confirmed on their club's website that Juventus had agreed to allow midfielder Paul Pogba to have a medical with the Red Devils.
Pogba has been linked with a return to United all summer, but the Old Trafford outfit seemed to be biting their tongue until they had something official to report.
United statement was short and to the point – just 30 words in total.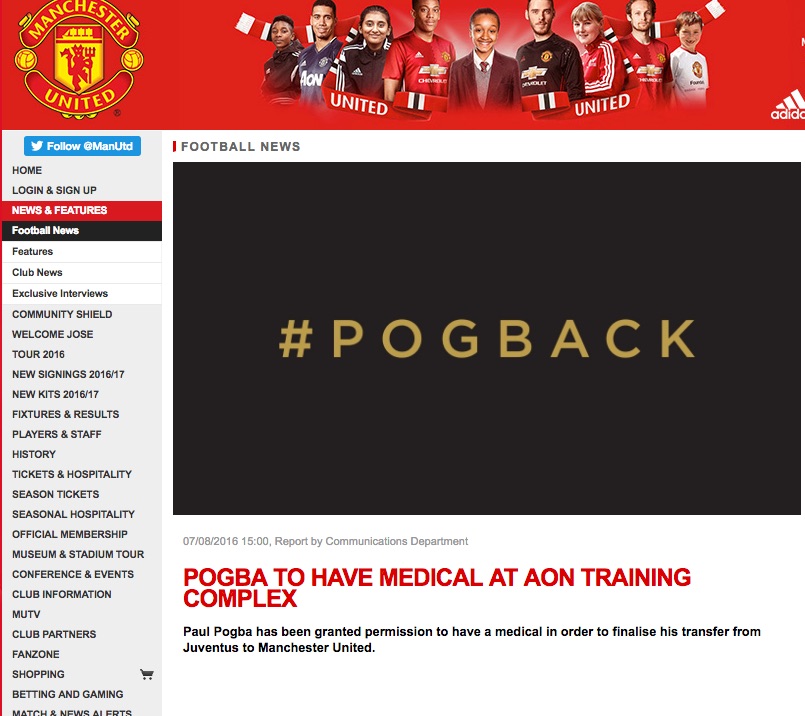 Although they did not say when the medical was due to take place, the fact that Juve have allowed Pogba to attend suggests a deal may be very close to completion.
United did not include a photo in their article.
Instead, they plastered the hashtag #POGBACK across the page.
That hashtag is now trending worldwide, unsurprisingly.
Pogba was a United player until 2012 when he left to join Juve, hence the hashtag.
SEE ALSO:
Latest Chelsea transfer proves football has gone mad
Wenger has to sign Lacazette after these comments
5 loan stars who will light up this season's Football League, including Chelsea duo, Liverpool teen & Jack Wilshere II