The 2016-17 Premier League table will explode into life on Saturday and alphabetical order will soon be nothing but a distant memory.
But just in case you can't wait for the real thing, we have compiled an alternative Premier League table using the results of all 20 top-flight clubs during preseason.
Matches played behind closed doors do not count. Results from Europa League qualifiers and the Community Shield have been included. Games that ended in a penalty-shootout have been recorded as draws.
Premier League table based on preseason results

1 #CPFC
2 #LFC
18 #LCFC
19 #THFC
20 #MCFC

I know it's meaningless! pic.twitter.com/uBoN81wURf

— Robert Summerscales (@robsummerscales) August 11, 2016
Now, obviously, this table should be taken with a pinch of salt.
Just before you lot lose the plot and rush to the bookies to back Alan Pardew's Crystal Palace to emulate Leicester City by winning the title, please note that two of their eight friendlies were against Farnborough Town and Bromley.
Speaking of Leicester, the defending champions find themselves in the relegation zone here, alongside two other Champions League teams, in Manchester City and Tottenham Hotspur!
City and Spurs only played three preseason games each though, all against sides who finished in the top four in either England, Italy, Spain or Germany last season.
The table is also perhaps slightly harsh on ninth-placed Arsenal. The Gunners are one of five unbeaten sides and averaged 2.5 fictional points per match.
Only Southampton, who picked up points at a rate of 2.66, had a better points-per-game ratio than Arsenal.
No side scored more goals than Arsenal, who hit 17 – the same tally as Palace, Liverpool and Swansea City.
Southampton had the best defensive record by far, conceding just twice in six outings.
Arsenal preseason results
Lens 1–1 Arsenal
MLS All-Stars 1–2 Arsenal
Guadalajara 1–3 Arsenal
Viking Norway 0–8 Arsenal
Arsenal 3–2 Manchester City
Bournemouth preseason results
Minnesota United 0–4 Bournemouth
Portsmouth 3–3 Bournemouth
Reading 1–1 Bournemouth
Bournemouth 1–0 Cardiff City
Bournemouth 1–1 Valencia
Angers SCO 0–1 Bournemouth
Burnley preseason results
Stade Nyonnais 1–3 Burnley
Morecambe 1–1 Burnley
Bradford City 1–4 Burnley
Bolton Wanderers 1–2 Burnley
Rangers 1–3 Burnley
Burnley 1-1 Real Sociedad
Chelsea preseason results
Rapid Wien 2–0 Chelsea
Wolfsberger AC 0–3 Chelsea
Chelsea 1-0 Liverpool
Real Madrid 3-2 Chelsea
Milan 1-3 Chelsea
Werder Bremen 2–4 Chelsea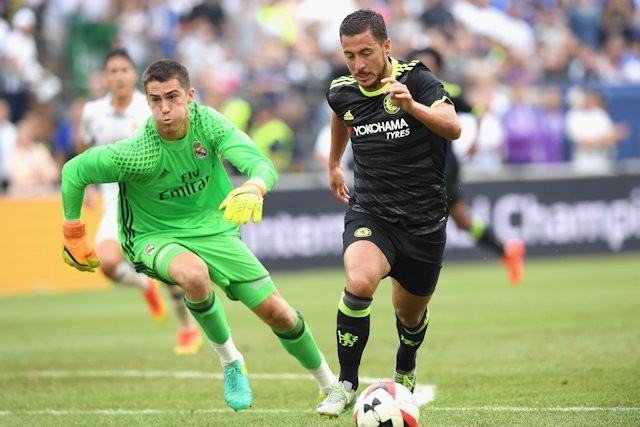 Crystal Palace preseason results
Philadelphia Union 0–0 Crystal Palace
FC Cincinnati 0–2 Crystal Palace
Vancouver Whitecaps 2–2 Crystal Palace
Colchester United 0–1 Crystal Palace
AFC Wimbledon 2–3 Crystal Palace
Fulham 3–1 Crystal Palace
Bromley 1–2 Crystal Palace
Crystal Palace 3–1 Valencia
Farnborough Town 0-3 Crystal Palace
Everton preseason results
Jablonec 0–1 Everton
Barnsley 0–3 Everton
Milton Keynes Dons 1–3 Everton
Dynamo Dresden 2–1 Everton
Everton 1–1 (4–3 p) Real Betis
Manchester United 0–0 Everton
Everton 0-1 Espanyol
Hull City preseason results
Grimsby Town 0–0 Hull City
North Ferriby United 0–2 Hull City
Mansfield Town 0–1 Hull City
Scunthorpe United 0–2 Hull City
Barnsley 2–2 Hull City
Nottingham Forest 1–2 Hull City
Caykur Rizespor 1–3 Hull City
Torino 2–1 Hull City
Leicester City preseason results
Oxford United 1–2 Leicester City
Celtic 1–1 (5–6 p) Leicester City
Paris Saint-Germain 4–0 Leicester City
Barcelona 4–2 Leicester City
Leicester City 1–2 Manchester United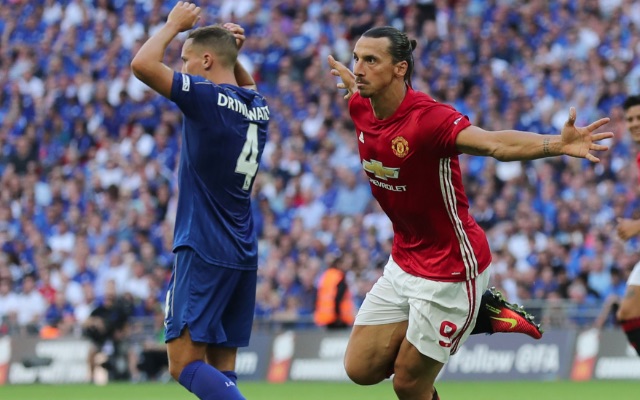 Liverpool preseason results 
Tranmere Rovers 0–1 Liverpool
Fleetwood Town 0–5 Liverpool
Wigan Athletic 0–2 Liverpool
Huddersfield Town 0–2 Liverpool
Chelsea 1-0 Liverpool
Liverpool 2-0 Milan
Liverpool 1–2 Roma
Liverpool 4-0 Barcelona
Mainz 4–0 Liverpool
Manchester City preseason results
Bayern Munich 1–0 Manchester City
Manchester City 1–1 (6–5 p) Borussia Dortmund
Manchester City 2–3 Arsenal
Manchester United preseason results
Wigan Athletic 0-2 Manchester United
Borussia Dortmund 4-1 Manchester United
Galatasaray 2-5 Manchester United
Manchester United 0-0 Everton
Manchester United 2-1 Leicester City
Middlesbrough preseason results
York City 0–6 Middlesbrough
Doncaster Rovers 0–2 Middlesbrough
Real Betis 2–1 Middlesbrough
Alcorcon 2–2 Middlesbrough
Al-Ahli 0–2 Middlesbrough
Aston Villa 1–3 Middlesbrough
Udinese 0–0 Middlesbrough
Middlesbrough 0–0 Real Sociedad
Southampton preseason results 
D.C. United Under-23s 0–2 Southampton
PEC Zwolle 0–4 Southampton
Twente 1–2 Southampton
Groningen 0–1 Southampton
Southampton 1–1 Espanyol
Southampton 1–0 Athletic Bilbao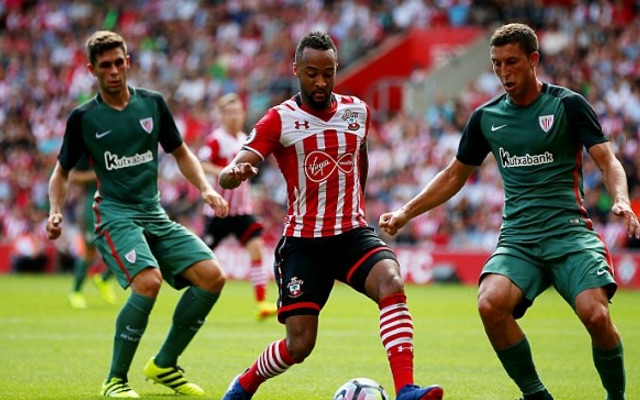 Stoke City preseason results
Burton Albion 3-0 Stoke City
Preston North End 1-1 Stoke City
Orlando City 1-2 Stoke City
Hamburg 1-0 Stoke City
Sunderland preseason results
Hartlepool United 0–3 Sunderland
Rotherham United 1–2 Sunderland
Stade Nyonnais 0–2 Sunderland
Dijon 2–3 Sunderland
Montpellier 1–1 Sunderland
Borussia Dortmund 1–1 Sunderland
Swansea City preseason results
Charlotte Independence 0–4 Swansea City
Richmond Kickers 2–0 Swansea City
Bristol Rovers 1–5 Swansea City
Swindon Town 0–3 Swansea City
Wolverhampton Wanderers 0–4 Swansea City
Swansea City 1–0 Stade Rennais
Tottenham Hotspur preseason results
Juventus 2-1 Tottenham Hotspur
Atletico Madrid 1-0 Tottenham Hotspur
Inter Milan 1-6 Tottenham Hotspur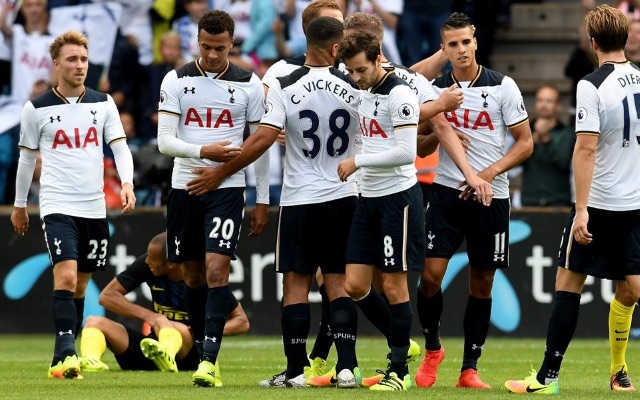 Watford preseason results
Woking 1–1 Watford
Stevenage 0–2 Watford
Union Berlin 1–3 Watford
Anzhi Makhachkala 0–0 Watford
Queens Park Rangers 2–0 Watford
Watford 2-2 Lorient
West Bromwich Albion preseason results
Paris Saint-Germain 2–1 West Bromwich Albion
Kidderminster Harriers 1–2 West Bromwich Albion
Vitesse 1–2 West Bromwich Albion
Plymouth Argyle 0–0 West Bromwich Albion
Torquay United 2–1 West Bromwich Albion
Real Mallorca 1-0 West Bromwich Albion
West Ham United preseason results
Seattle Sounders 3–0 West Ham United
Carolina RailHawks 2–2 West Ham United
Slovacko 2–2 West Ham United
Rubin Kazan 3–0 West Ham United
Karlsruher SC 0–3 West Ham United
NK Domzale 2–1 West Ham United
West Ham United 3-0 NK Domzale
West Ham United 2–3 Juventus