BY LIAM WALK
Optimistic speculation is about as Spursy as it gets; bathing the mind in the glories of intangible successes only to see that innocent daydreaming turn into expectation and come crashing down as crushing disappointment.
But, in spite of fans' best intentions to dampen the fervorous voices of belief in their heads, there is an aura of calculated lethality surrounding this Spurs side as they head into the new campaign. Even Manchester's footballing overlords must be wary of this maturing crop of Lilywhites.
Here are three reasons why Spurs fans deserve to be optimistic as the new season progresses, and what positives they can take from the first round of games.
1. Coherency
City against Sunderland; the consecration of tiki-taka mastery in Europe's first great industrial epicenter. Purity in the backdrop of grit, a footballing requiem cradled in the heartland of the all that is raw and rough-hewn. How poetic.
Pep Guardiola must have revelled in the metaphoric nuance of his first Premier League clash. That is, he must have before the match.
The spectacle itself flattered to deceive. Bacary Sagna and Gael Clichy looked a bit awkward as make-shift midfielders. Kevin de Bruyne was blunt, Sergio Aguero stranded. City's full-backs seemed to see more of the ball than their multi-million pound magicians. It was all a bit stale and disjointed. City looked like tiki-taka pretenders, three points aside.
Spurs against Everton; the consecration of coherency. And it didn't disappoint.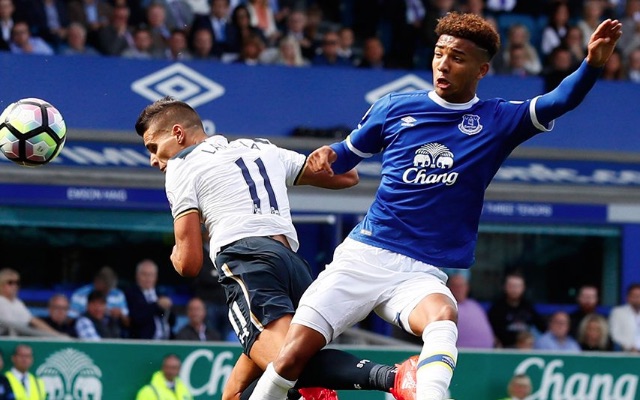 Mauricio Pochettino got his Lilywhites playing some vibrant stuff last term; bombing full-backs dovetailing with inside wingers, majestic playmakers leading lung-busting presses.
While the first 45 minutes of the new campaign was evidence of early season incongruence, Spurs came into their own after the break, their presses yielded possession and both full-backs cut deep gashes into the flanks of Everton's rear-guard. Spurs bossed the game, looking at home at Goodison Park.
Maarten Stekelenburg's uncharacteristically-brilliant performance saved a point for the forlorn Merseysiders. The match proved that Spurs' greatest enemy isn't adaptation, it is rust. All Poch has to do is get his charges focusing for a whole ninety minutes.
The blueprint is already in place, ingrained in the ethos of every player at the club. The new-look league be warned, Spurs haven't changed at all and are stronger for it.
2. Harry Kane on the end of corners
I know I'm 2 months late, but had a nightmare about England corners (again) last night & was inspired to make this?? pic.twitter.com/pH9oGPpRpO

— Robert Summerscales (@robsummerscales) August 17, 2016
Everything about England was a bit farcical at this summer's Euros. Resting key performers against a dogged Slovakia, seeing those "rested performers" put in a clinic on the disjointed nature of Three Lions football against another equally desolate footballing islet.
Perhaps the visual epitome of incompetence was watching Harry Kane size up a dead ball. One of the league's most predatory marksmen, scorer of majestic derby-deciding headers, was the man pumping lacklustre corners into a box sans Andy Carroll.
Pochettino, being a man of faculties, decided against delegating set piece duties to his thoroughbred. Instead, Spurs fans will feast their eyes on Danish magician Christian Eriksen's whipped deliveries, either from the corner flag or the top of the box.
Against Everton fans were nearly treated to an Eriksen special, a 25-yard free-kick careening just over the flapping Stekelenburg's bar. An earlier corner nearly resulted in a goal as well, Vincent Janssen's snapshot from an ensuing goalmouth scramble tipped away by the inspired Dutch netminder.
3. Hallowed turf… No, not Wembley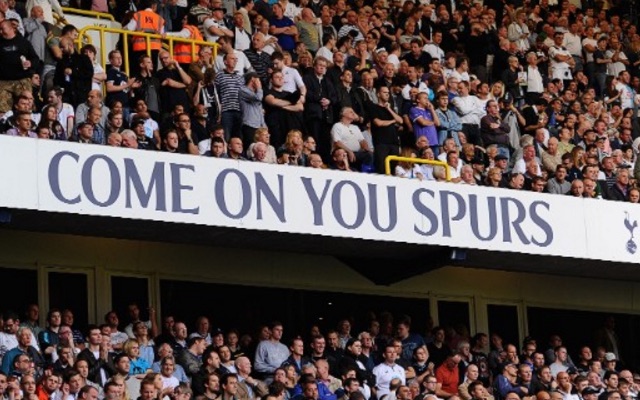 Spurs embark on their final nineteen Premier League home games at White Hart Lane with the forthcoming visit of Crystal Palace.
And what a journey it's been. From that wonderfully melancholy 2-1 defeat of Eusebio's eventual European champions Benfica in 1962; edging Spurs out of Europe at the semi-final stage on aggregate, to Jermaine Defoe's five-goal special against Wigan, to Gareth Bale's San Siro encore, the Lane has seen some wonderful moments.
While European nights will be consigned to the sanitised confines of Wembley, there is still so much history left to write at White Hart Lane. For the first time in modern memory Spurs look to have a side capable of emerging not only as London's best club, but England's dominant force.
All four three corners will lift the Lilywhites in their spiritual home's final chapter, and shroud the Lane in a enduring glimmer of glory long after the last stand has been felled.
There is hallowed turf in Haringey and a glorious farewell to this 19th-century arena could well be written in the stars.
MORE ARTICLES BY LIAM:
Beware Big Sam Fervor
How £75.3m Higuain showcases scarcity of strikers in modern game