Andre Gray apologised on Saturday night after many highly-offensive old tweets of his were shared around the internet.
— Andre Gray (@AndreGray7) August 20, 2016
Hours after scoring his first Premier League goal in Burnley's 2-0 win over Liverpool, Gray published the statement above on his riddled Twitter account.
The 25-year-old asked "for forgiveness" and said he is now a "completely different person" from the man who sent the tweets, most of which were posted four years ago.
If you have not yet seen the tweets, I can confirm they are absolutely awful.
There were literally dozens of offensive tweets, but we have picked out just six to give you a flavour of the disgusting man Gray is used to be.
Gray manages to cover a wide range of topics, including homosexuality, suicide, drugs, parenting and even Albania.
Be warned, these tweets (some of which have now been deleted) contain foul language and content of a very upsetting nature.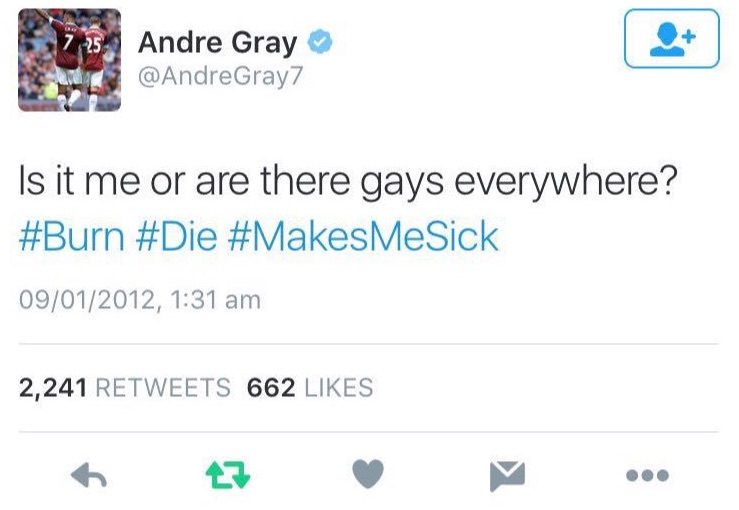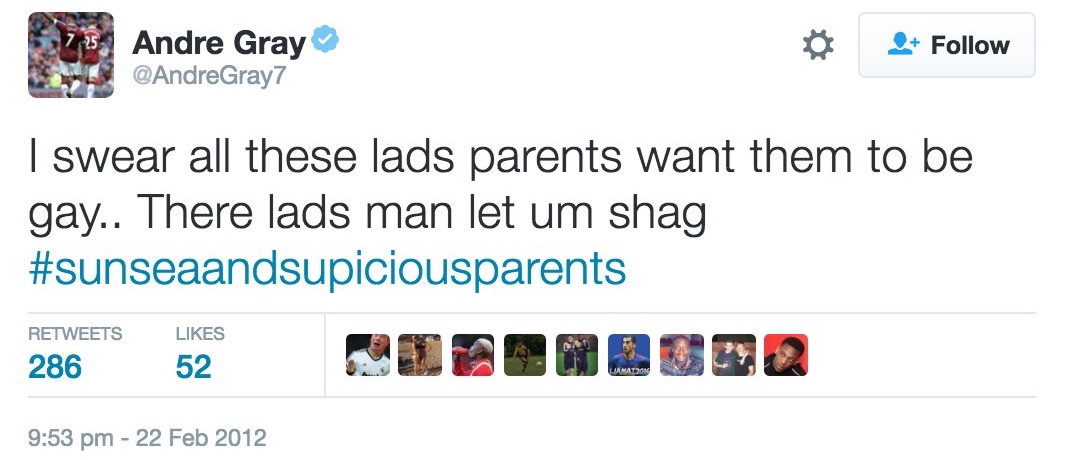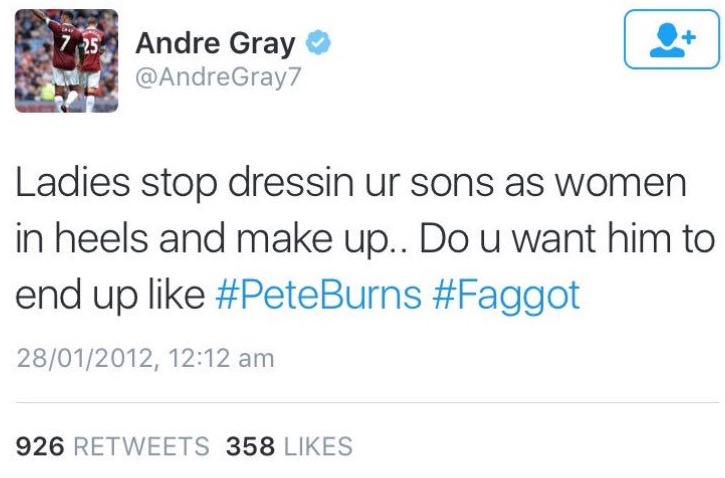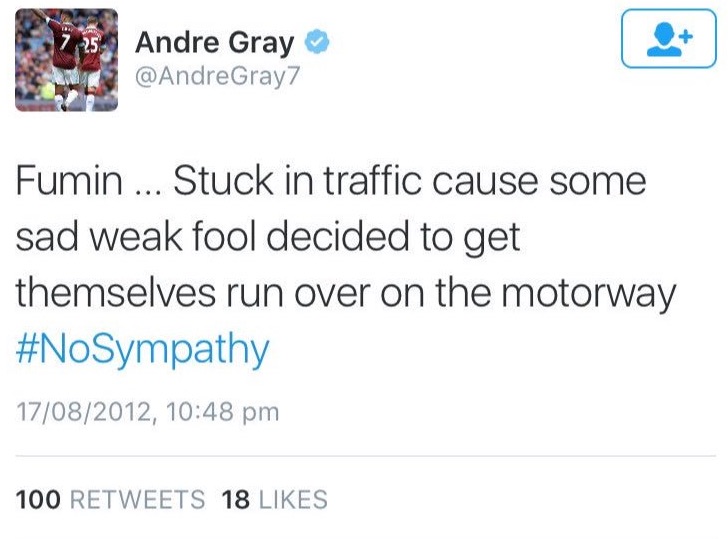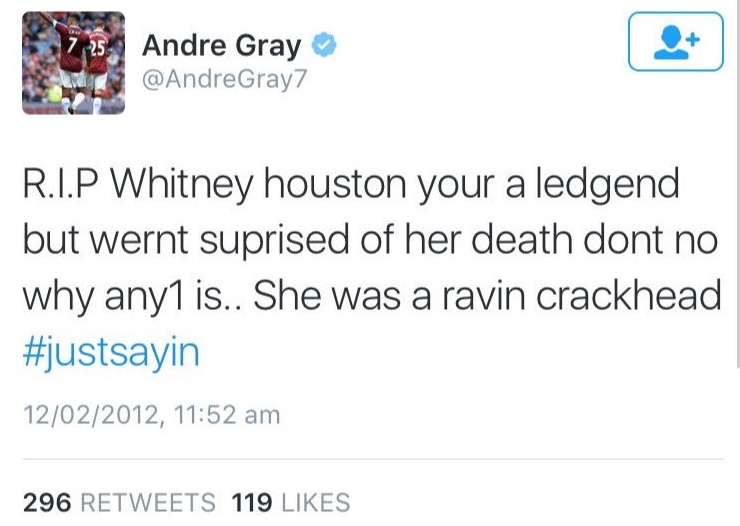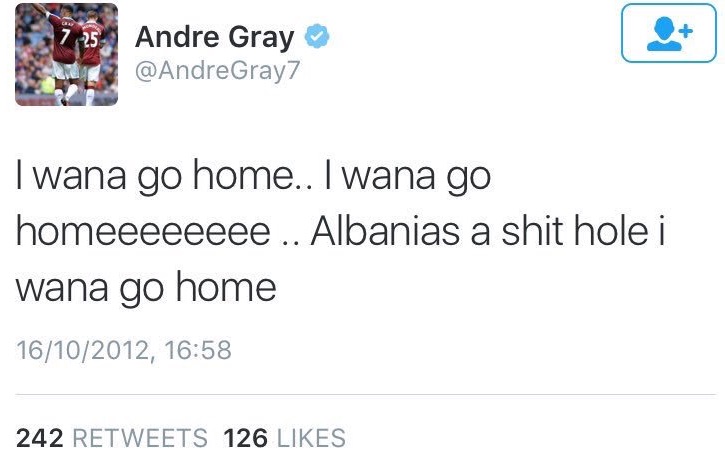 SEE ALSO:
Premier League table based on preseason results
Chelsea FC wages: Eden Hazard on 4x more than John Terry
(Video) Paul Pogba's first two touches as £89m Man United star worth 50p at most