Just imagine what Jack Wilshere was like as a kid…
You're picturing a right little scamp, aren't you?
Well, the Arsenal midfielder, who is currently on loan at Bournemouth, shared a photo of himself from his school days this morning and he looks exactly like the rascal child I imagined, albeit with slightly fuller cheeks.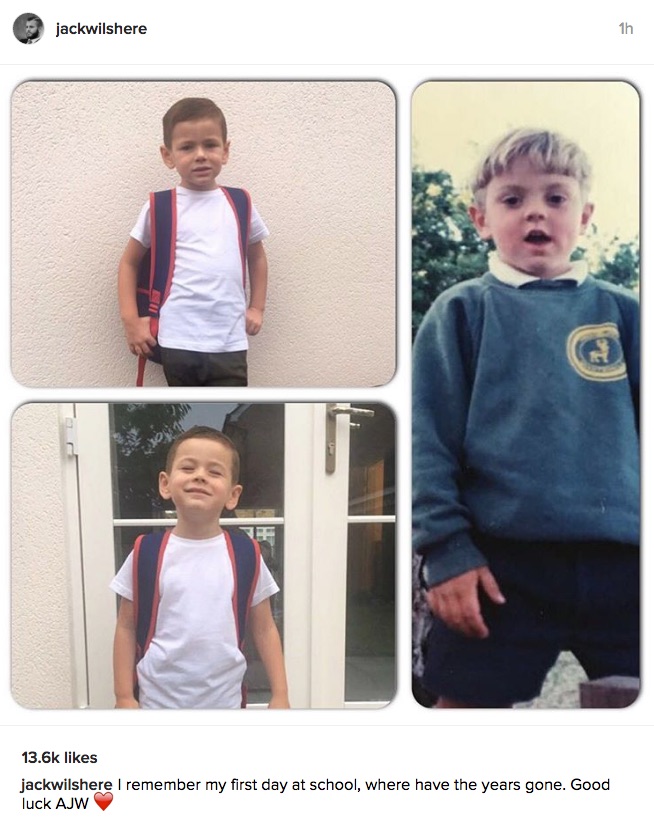 Wilshere posted the above collage to celebrate his son Archie's (left) first day at school.
Archie, whose middle name is Jack, is one of two children Wilshere has with ex-girlfriend Lauren Neal.
The former couple also have a daughter called Delilah Grace.
Wilshere and Ms Neal split in 2014 and the 24-year-old baller is now engaged to Andriani Michael.