Usain Bolt has had a better summer than you.
The big Jamaican kicked things off by winning another three gold medals at the Olympics in Brazil.
He then celebrated in the company of some beautiful young women.
And now, despite rumours and seemingly evidence – in the form of photos (admittedly not of him physically in the act of love-making) – that he cheated on stunning girlfriend Kasi Bennett, he still has a happy partner.
Kasi, who is engaged to marry Usain, shared the below photo on her personal Instagram account on Wednesday.
She accompanied the loving photo with the captain: "All that matters".
It seems to be a show of defiance, screaming to the masses that she and her man remain strong.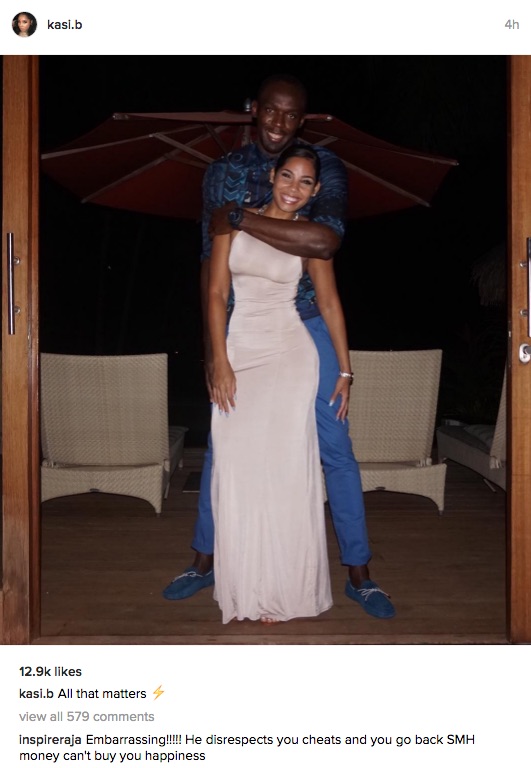 However, Kasi has been criticised for the post, with many of the comments shaming her for a perceived show of weakness.
One Instagram user wrote: "Embarrassing!!!!! He disrespects you cheats and you go back SMH money can't buy you happiness".