Chelsea captain John Terry has taken to social media to question why he wasn't awarded a penalty during the Blues 2-2 draw with Swansea City.
Following changes to Premier League rules, penalties are to be awarded for holding in the box during set peices. The ruling has proved to be an unpopular decision following inconsistencies from referees.
Terry shared a picture of himself being held in the box during the draw with Swansea along emojis showing thought bubbles.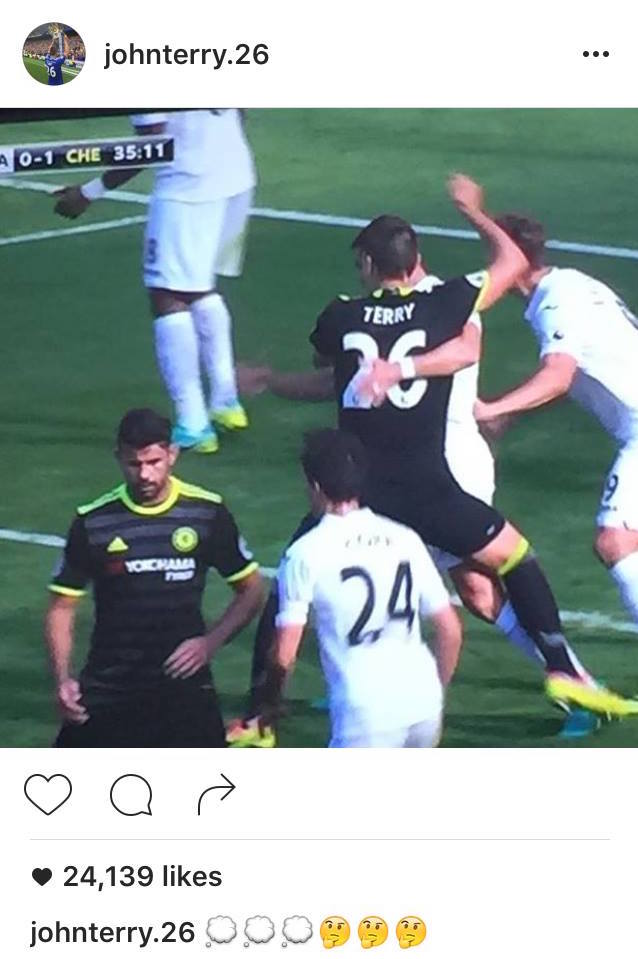 Should Terry have been awarded a penalty?
Follow Eren Sarigul @TurkzZ