Chelsea captain John Terry has mysteriously deleted a picture he shared on his official Instagram account on Sunday night.
The former England international posted a picture of himself being held in the opposition box during Chelsea's 2-2 draw with Swansea City.
Terry included emoji's of thought bubbles, which were posing the question to why he wasn't awarded a penalty.
Changes to the Premier League rules state that penalties are to be awarded for holding in the box during set peices. The ruling has proved to be an unpopular decision following inconsistencies from referees.
Terry posted the following picture to his Instagram account before deleting it hours after.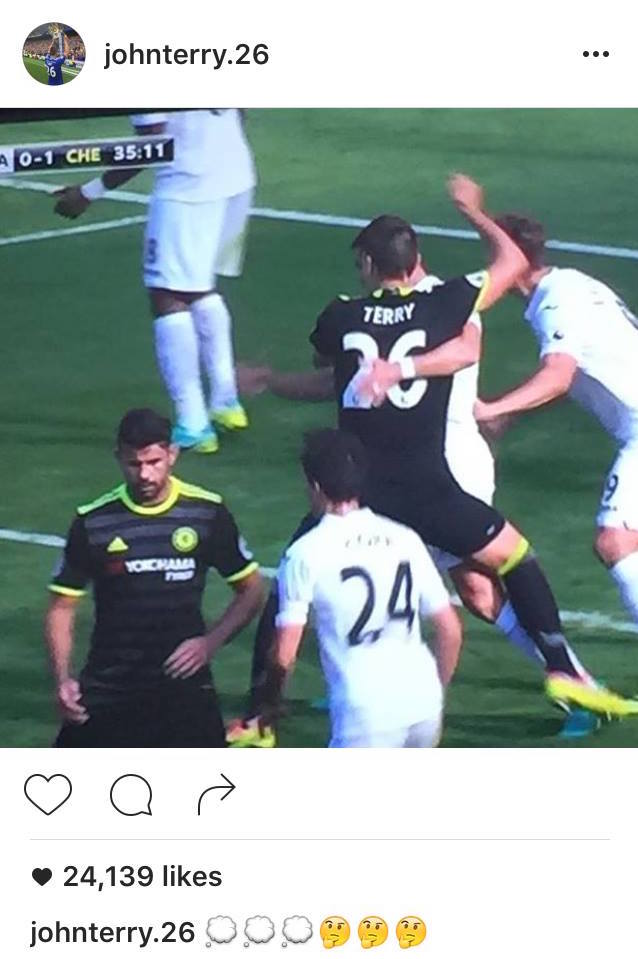 Perhaps Terry deleted the post to avoid receiving a suspension from the FA.
John Terry is an injury doubt going into Friday's clash with Liverpool in the Premier League. Antonio Conte's side are unbeaten since the beginning of the season.
Meanwhile, Liverpool recorded a 4-1 victory over the Premier League champions Leicester City on Saturday.
Follow Eren Sarigul @TurkzZ