Arsenal training was disrupted by heavy rain on Friday.
That rain caused delays on the road, which in turn saw some players arrive late, disrupting the start of the session.
When it did get underway, rain was still in the air. And Alexis Sanchez – a South American who spent five years of his career in Italy and three in Spain – looked decidedly miserable.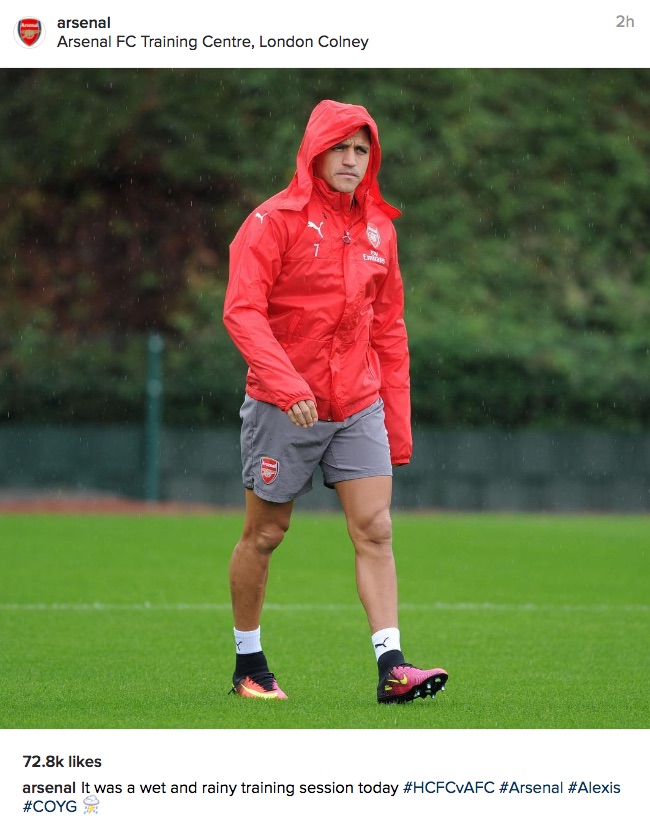 Sanchez, who won the Copa America with Chile this summer, scored his second Arsenal goal of the season on Tuesday night as the Gunners held PSG to a 1-1 draw in Paris.
Next up for Arsenal is a trip to Hull City on Saturday afternoon.
SEE ALSO:
(Photo) Arsenal regular late for training, posts selfie
Arsenal star Hector Bellerin challenges Usain Bolt to a race
Late Arsene Wenger delays Arsenal press conference by 3.5 hours, but PR agent insists Theo Walcott was on time