The football-playing daughter of Chelsea star John Terry was injured on Saturday morning while playing for one of the club's junior sides.
Summer Terry signed for Chelsea back in 2014 and scored on her debut for the U9s in a 12-2 win, according to JT's Instagram page.
Daddy Terry's latest Insta post about his daughter's football career was less positive as it confirmed that she had suffered ligament damage playing for Chelsea's U12s.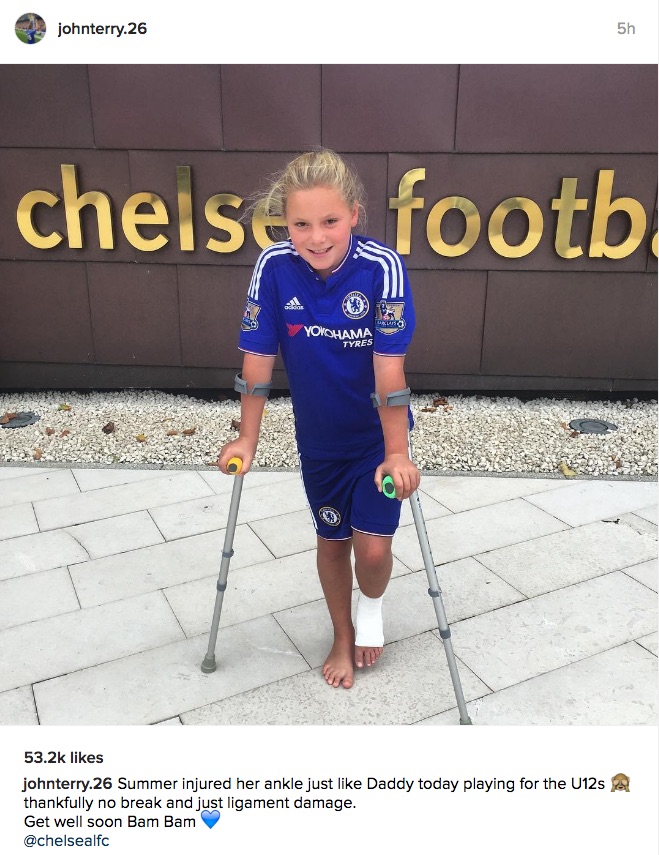 Like JT says, though, at least there was no break.
Chelsea are of the best teams in England when it comes to women's football.
In 2015, Chelsea won the FA Women's Super League and the FA Women's Cup.