John Arne Riise became a Liverpool legend by drilling free kicks hard and fast into the back of the onion bag.
Sadly, employing the same technique in bed with glamour model Katie Price and her onion bag did not earn him similar plaudits.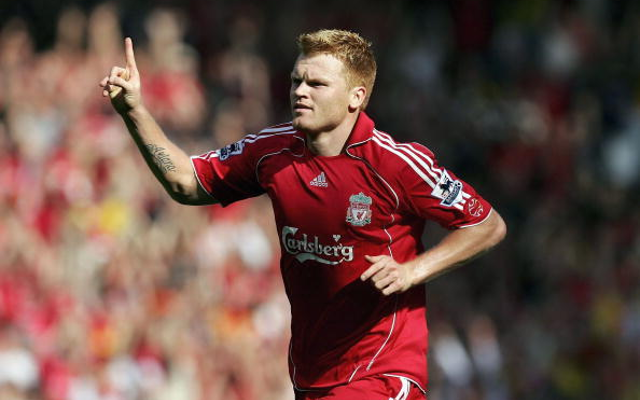 SEE MORE:
John Arne Riise wife Louise Angelica: 7 photos of hot WAG married to ex-LFC star
Best Liverpool XI according to FIFA 17 ratings: Sadio Mane & captain miss out, Daniel Sturridge & Mamadou Sahko start
In her latest book, Reborn, Price, who was formerly known as Jordan, wrote: "If I'd needed a shelving unit erected, he'd have been perfect.
"Instead of handling me gently and passionately like most women want, he was like a cordless drill on a multi-speed setting! He reminded me of a red Bosch that I have in my garage. Bang, bang, bang, bang, bang."
She did not name Riise in the book, referring to him as Mr X.
However, The Sun have now revealed that Riise was the mystery man and that he and the legendary glamour model had a fling between 2011 and 2012.
Riise left Liverpool in 2008 and then spent three years in Italy with Roma, before returning to England with Fulham in 2011.
Based on the dates, it will have been during his time as a Cottager that Riise and Price hooked up.
SEE ALSO:
Top 40 hottest female tennis players in the world
Alice Goodwin: 40 hot photos of STUNNING former Liverpool & Arsenal WAG who now works on BABESTATION
Peachy! 22 photos of WAGs in thongs: Arsenal, Liverpool & Chelsea hotties, plus Lionel Messi's girlfriend & Gonzalo Higuain's wife, in tiny underwear