Liverpool star midfielder Adam Lallana has added fuel to the fire ahead of the Reds clash with their rivals Manchester United next month.
The England international liked a picture on Instagram which included a 'faceswap' between Jose Mourinho's face and his predecessor Louis van Gaal's body.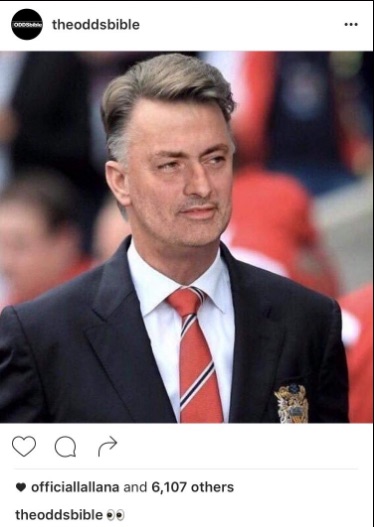 Mourinho replaced Van Gaal over the summer after the Dutchman failed to deliver UEFA Champions League football.
United had lost three consecutive games under Mourinho in the past eight days. The Red Devils find themselves in seventh place, a point behind their rivals Liverpool.
Jurgen Klopp's side take on Derby County in the League Cup tomorrow before hosting the newly promoted Hull City at Anfield on Saturday.
Follow Eren Sarigul @TurkzZ