Jose Mourinho has lost three games in a row as Manchester United boss, so now might be a good time to seek some advice as to how to set up his team for the next match.
Understandably, Mourinho is rather unlikely to take much notice of FIFA 17 ratings, but, just in case, we've decided to show him (and you) what the best Man United XI is based on the data in the new game.
To create the lineup below, we took the 11 highest rated United players on FIFA 17 (according to weFUT.com). However, that left us with only two defenders, so we brought in had to bring in Daley Blind, 81, leaving Ander Herrera and Morgan Schneiderlin, both 82, on the bench. That left us with this rather attacking 3-4-2-1 system.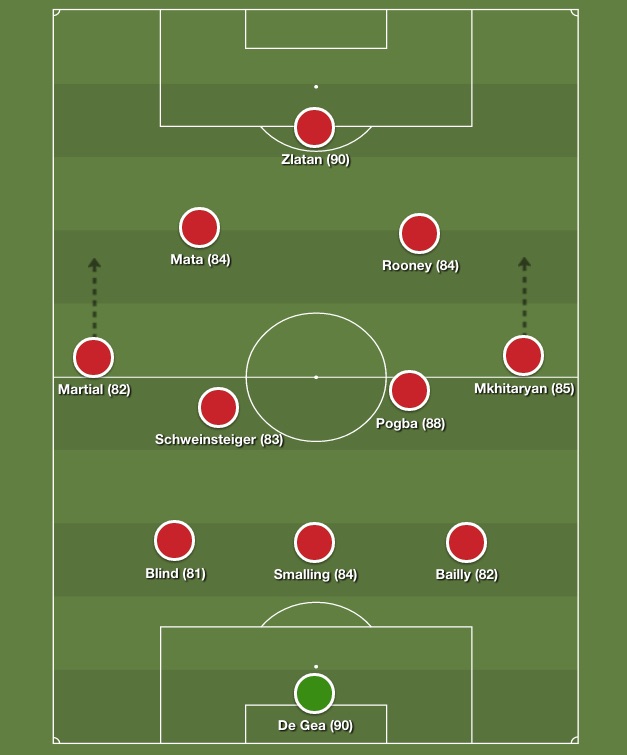 Subs:
Romero (79)
Schneiderlin (82)
Herrera (82)
Carrick (81)
Depay (80)
Valencia (80)
Shaw (80)
SEE ALSO:
Best Liverpool XI according to FIFA 17 ratings
Pogba's agent questions Arsenal's balls in the transfer market, praises Man Utd
Katie Price describes hard sex with Liverpool legend whose f***ing technique sounds just like his famous set-pieces