Zlatan Ibrahimovic had a familiar-looking face staring back at him during Man United's 4-1 win over Leicester City on Saturday.
The 34-year-old surprisingly didn't get himself on the scoresheet as the hosts produced a first-half blitz to see off the reigning Premier League champions.
However, his afternoon wasn't a complete waste as he had a lookalike storm the Old Trafford pitch and got a giggle out of his hero.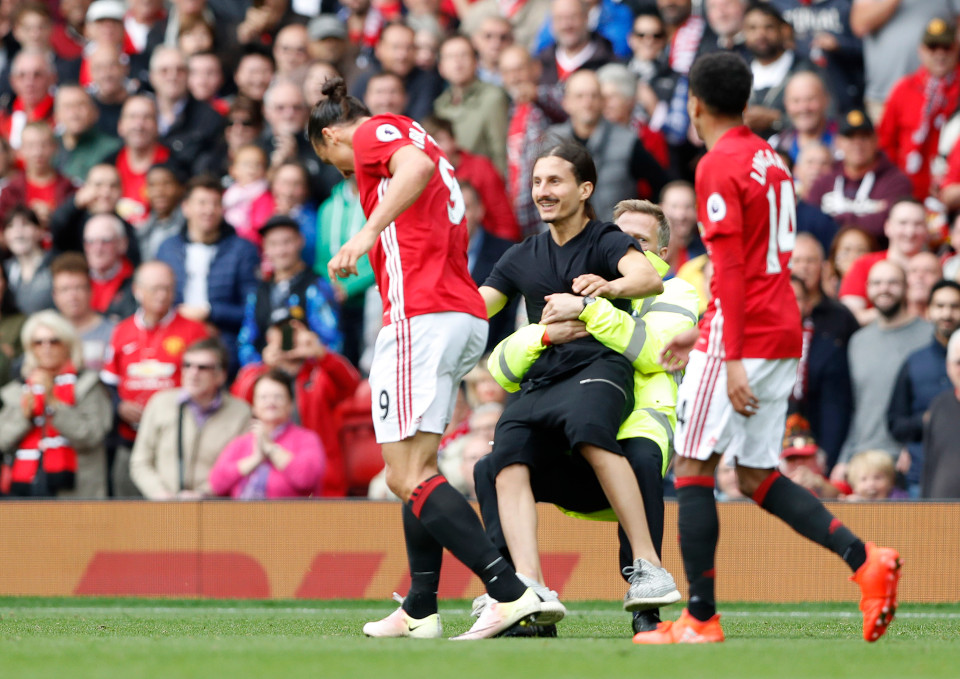 Ibrahimovic was safety first as he pushed him away but was also seen with a wide grin on his face at one point as his lookalike was then escorted off the pitch by stewards.
The towering Swede has made a great start to life in Manchester, but he'll be hoping to continue to be as decisive moving forward with Jose Mourinho's men bouncing back from a torrid spell which saw them lose three games in eight days in all competitions.