Arsenal's seven-game winning run came to an end this afternoon as Middlesbrough earned a deserved 0-0 draw at the Emirates Stadium.
It was Arsene Wenger's 67th birthday, but his team failed to deliver him the present he really wanted – three points.
And, in truth, Arsenal could easily have lost to a Middlesbrough side who outgunned the Gunners by registering more shots than the hosts.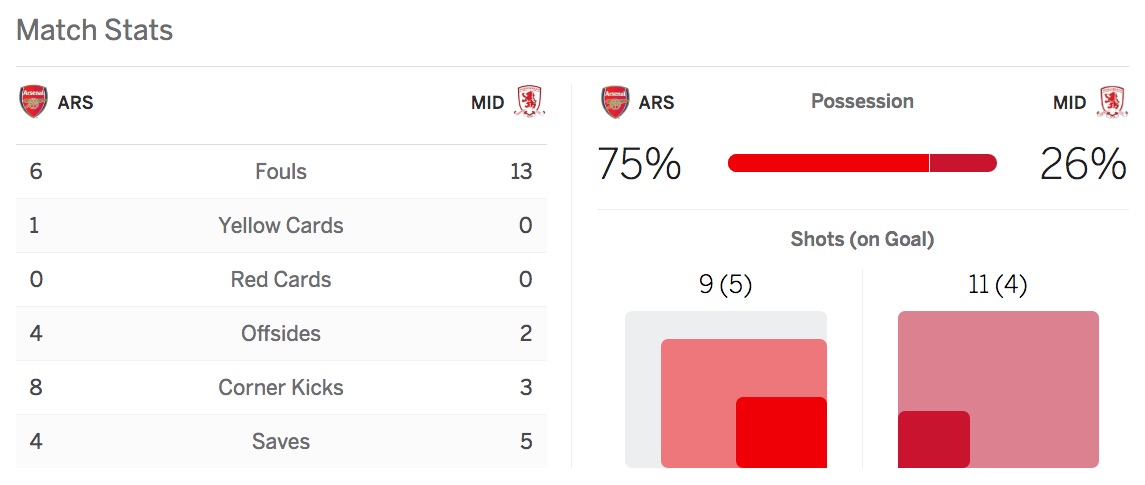 Wenger will likely be embarrassed by how ineffective his side were at creating chances, especially as they had 76% of possession and were playing against a prime candidate for relegation.
Boro now sit 17th in the Premier League table, just above the drop zone thanks to goal difference.
Meanwhile, Arsenal go top, although they will be replaced by Liverpool if they beat West Brom by two or more goals tonight.
Manchester City will then regain their place at the summit on Sunday, providing they see off Southampton at home.