As many lazy ramblers will testify, fence-sitting is an activity that can leave a person with painful splinter-filled bum cheeks.
But Calum Chambers is clearly a brave bloke, because the Arsenal defender, who is currently on loan at Middlesbrough, sat himself firmly on the fence on Saturday afternoon.
Ahead of kickoff in Arsenal v Middlesbrough – a game for which he is ineligible – Chambers put this non-committal post on Instagram.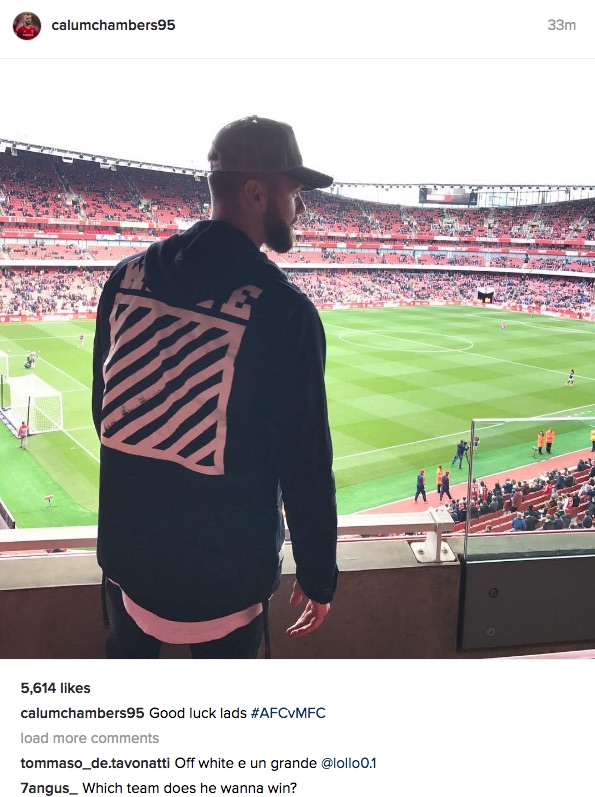 Pick a side, mate!
Chambers has played in four Premier League games so far this season.
He started the campaign by scoring a goal in Arsenal's 4-3 defeat to Liverpool in August.
The 21-year-old was then sent out on loan to Boro.
And Boro have taken just one point from a possible nine with Chambers in the team so far.