As first halves go, that 45 minutes was pretty perfect for Chelsea, who lead Manchester United 2-0 at the interval thanks to goals from Pedro and Gary Cahill.
However, Chelsea's half was almost spoiled on 40 minutes when David Luiz seemingly tried to kneecap curly-haired rival Marouane Fellaini with an ugly tackle that deserved a red card.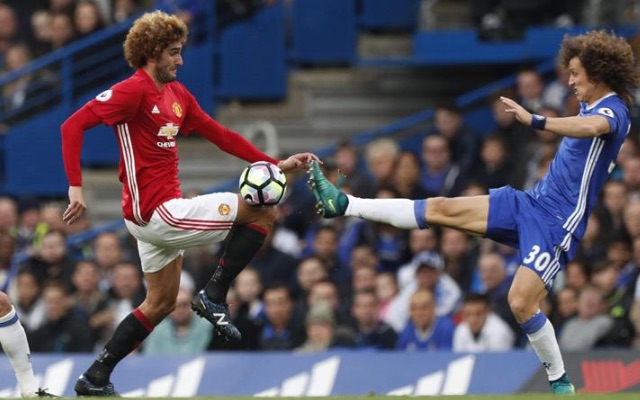 Luckily for Luiz, referee Martin Atkinson only deemed this assault worthy of a yellow card – the same punishment he dished out to Pedro for celebrating his early goal!
SEE ALSO:
1. (Video) Chelsea speedster Pedro booked for celebration v Man United after scoring fastest Premier League goal this season
2. Chelsea vs Manchester United confirmed line-ups: Ibrahimovic returns for visitors while hosts unchanged
3. Diego Simeone now wants Premier League job after snubbing Chelsea: Roman Abramovich could try again to get his man