Since Antonio Conte's reaction to the 3-0 defeat to Arsenal which resulted in Chelsea changing to a 3-4-3, the Blues have been on the march.
Conte's men have beaten Hull City, Leicester City, Manchester United and Southampton without conceding a single goal, and have narrowed the gap between them and their rivals at the top of the Premier League table to just one point.
Possession is down, but ultimately does it really matter if the results are coming? Chelsea have improved significantly in the last four games in various departments, and it appears as though the tactical switch has transformed them.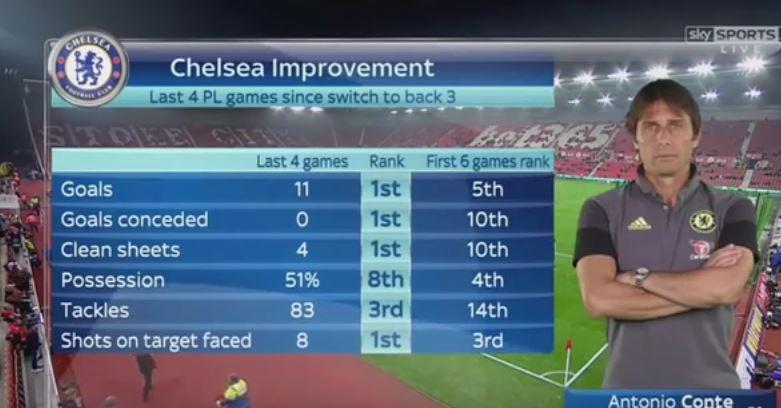 Given his history of being tactically flexible with Juventus and Italy, it's no surprise to see Conte outfox his rivals in England with changes that have seemingly closed the door at the back and seen Chelsea become a real formidable and efficient unit.
Nevertheless, it's certainly still impressive given the rigours of the Premier League and the fast-paced nature of it which demands a lot from the players.
Without European football to distract him, it appears as though Conte has found the answer to his early problems at Stamford Bridge in the Premier League and it is delivering impressive results as he continues to show that his tactical qualities can make a major difference.