Tottenham Hotspur's 1-0 defeat to Bayer Leverkusen at Wembley Stadium on Wednesday night was the fifth game in a row in which Mauricio Pochettino's side have failed to score a goal from open play.
In almost eight hours of football, two Vincent Janssen penalty goals from softly-awarded spot-kicks are all Spurs have to show for their attacking endeavours.
What has happened to the team who were outscored only by Manchester City in the Premier League last season? How have they become so blunt up front?
Here are five reasons:
1. No Harry Kane
The most obvious reason is, of course, the absence of Harry Kane, who won last season's Golden Boot with 25 goals.
Kane, who has been out with an ankle injury since he limped off against Sunderland in September, does not only score goals for fun, but he also makes Dele Alli a much better player.
Alli thrives off Kane. And, although he has still looked like Tottenham's brightest player in Kane's absence, Alli has been much less effective than usual.
Kane could return on Sunday when Spurs visit Arsenal. Pochettino will be wary of rushing him back too soon, but he must be desperate to see his talisman return to the frontline as soon as possible.
Wednesday's defeat at Wembley was Tottenham's 10th game without star striker Kane this season.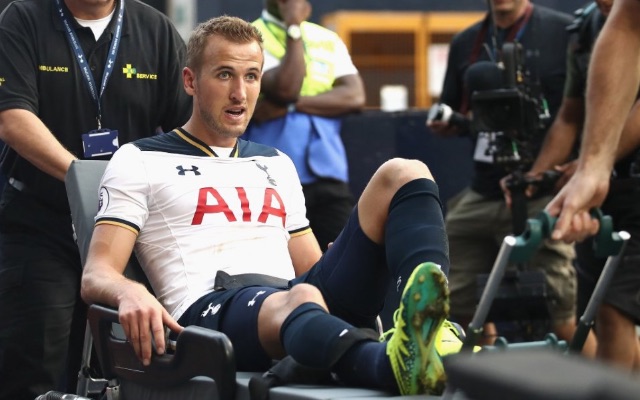 2. Eriksen's lost mojo
When Gareth Bale left White Hart Lane in 2013, Christian Eriksen took over his role as Tottenham's go-to guy. He became the man Spurs looked to for inspiration.
And he delivered, with seven goals and eight assists in his first season, 10 and two in his second and the six and 13 in his third campaign.
Spurs began to rely on Eriksen to provide their creative spark, often via set-pieces.
But the Dane has lost his mojo – so much so than he's not even taking corner kicks anymore. Ben Davies was corner duty against Leverkusen, leaving Eriksen to sheepishly wander around the 18-yard box, kidding himself that he might nail a header.
Eriksen – who not long ago was hailed as one of the best free-kick takers in England – often shies away from dead balls in golden shooting positions too.
It is simply not acceptable that Tottenham's main man doesn't back himself to put in a decent corner or free kick. If he doesn't back himself to his job, how can Pochettino keep backing him?
Spurs shaky at the back and it's Kampl 1-0 Leverkusen. Eriksen off and youngster Winks on. #THFCB04 #UCL pic.twitter.com/UaZ4BDKR7w

— Charlie Gibson (@CharlieMooseGib) November 2, 2016
3. Lack of squad options
One of the main reasons Pochettino continues to back Eriksen is his lack of other options, or at least his lack of faith in the alternatives.
The gap – simply in terms of ability, at least – between the regular starters and the rest is very wide. Therefore, it is hard for Pochettino to drop his underperforming stars.
Chairman Daniel Levy has done a good job of selling Tottenham's deadwood for decent money in the last two transfer windows, but those deals – coupled with some fairly disappointing signings – have left Spurs with a fairly light squad.
Many Spurs supporters were not overly complimentary about Nacer Chadli towards the end of his three-year spell at White Hart Lane, but the West Bromwich Albion summer signing did have a knack of coming off the bench to bag important goals for Tottenham.
Spurs have failed to replace Chadli – who has scored four times in seven games for West Brom – with another goal-getting bench-dweller.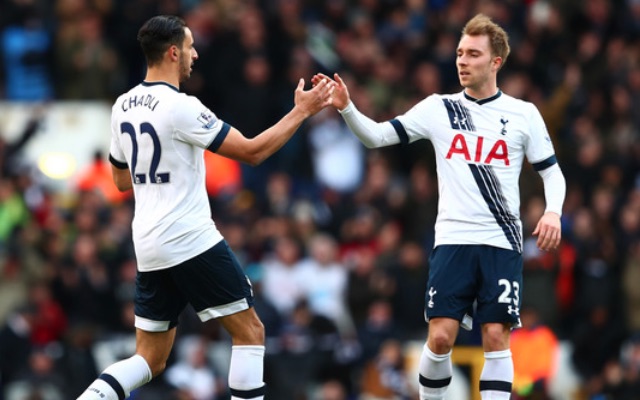 Last night, Eriksen started alongside Alli and Moussa Sissoko in Tottenham's three-man attacking-midfield unit – although Son Heung-min dropped in alongside Eriksen and Sissoko on 30 minutes when Alli moved into central midfield to replace Mousa Dembele.
Sissoko played out of position on the right wing. But Pochettino other options were limited to unproven French wideman Georges-Kevin N'Koudou and raw youngster Josh Onomah.
In the end, Sissoko played the full 90, while N'Koudou eventually got chucked on place of Son for the last 20, after Eriksen had been hooked to make way for Harry Winks.
4. Stubborn manager
Tottenham have no plan B.
Pochettino briefly dabbled with a three-at-the-back formation last season, but his love affair with 4-2-3-1 is incredibly strong.
The Spurs boss refuses to deviate from his preferred system, no matter how impotent his team look.
He just needs to mix it up sometimes – to give the opposition a surprise, so that they have something to worry about, at least something to ponder.
Right now, teams know exactly how Spurs are going to play. And, if they sit deep and are reasonably disciplined, their opponents know that they can frustrate Tottenham and likely keep a clean sheet.
5. Backwards conservative approach
Let us not forget that Tottenham are still unbeaten in the Premier League this season. My fear is that this unbeaten record excuses and perhaps even encourages Tottenham's conservative approach.
Spurs in 2016-17 have been incredibly reluctant to take chances in the final third, instead opting to play safe passes.
This focus on possession retention is, of course, crucial in terms of restricting the number of opportunities the opposition have to counter-attack. And this is no doubt a significant factor in Tottenham having the best defensive record in the Prem. However, it is self-stifling and not at all dissimilar to Manchester United's heavily-criticised style under Louis van Gaal.
Tottenham's conservative approach in attack is baffling when you consider how many risks their defenders take on the ball.
Spurs insist on play playing out from the back – often threading risky passes through narrow gaps for seemingly little gain. There is method behind the madness – to seduce the other team into committing attackers and midfielders into a press, which will then open up space for Spurs to attack an exposed defence at the other end.
However, this dangerous play is rendered pointless when the players further forward then refuse to attempt a semi-difficult pass or dribble.
Quite frankly, being cautious in the final third and hazard-happy in your own 18-yard box is backwards.
Tottenham prefer to take short goal-kicks and often play themselves out of tight situations in their own defensive third before moving the ball into attack.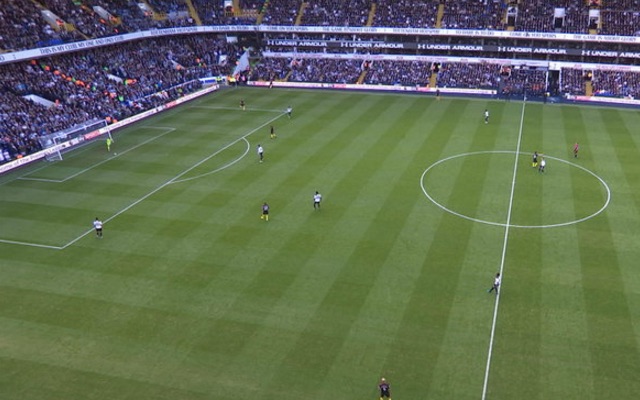 All of the above factors are linked. Kane's absence has increased the pressure on Eriksen, who has subsequently shrunk and is refusing to take chances in the final third. This has caused Tottenham to look stale and blunt in attack, where Pochettino is reluctant to change things because he is stubborn and short of alternative options.
In order for Spurs to threaten Arsenal on Sunday, at least one of these things has to change.
Tottenham may well relish the opportunity to play a better side like the Gunners, though. Unlike West Brom, Leicester and even Leverkusen, Arsenal won't set up to frustrate Spurs. They will attack Spurs, giving them space on the break – something which has been at a premium in recent weeks.