Arsenal are looking like the much better side going into Sunday's North London Derby against Tottenham Hotspur.
But what if these two rivals teamed up? Ghastly thought, I know, but which players would get picked if a manager had both squads to choose from?
This is what our Arsenal v Tottenham combined XI would look like: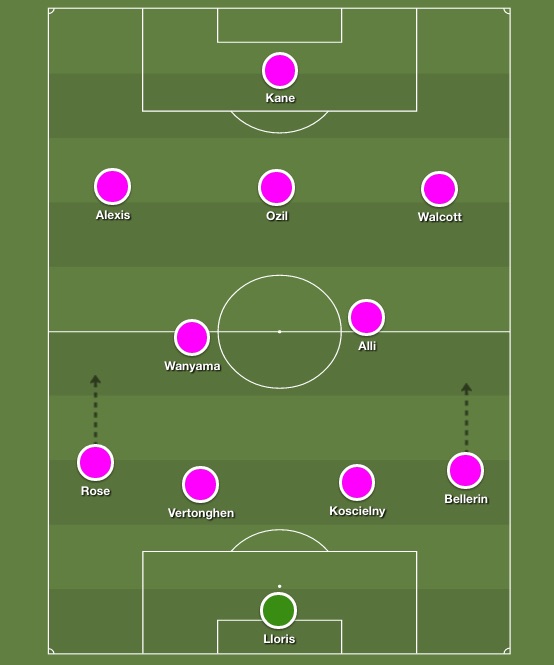 SEE ALSO: 5 reasons behind Tottenham Hotspur goal drought: Eriksen's lost mojo & backwards conservative approach among factors
As you can see, we have picked six players from Spurs and five from Arsenal.
This is not to say that Spurs are better. Football simply doesn't work like that.
Tottenham's big problem this season has been scoring goals. And their lack of spark in attacking midfield has been a major factor behind their bluntness up front.
Conversely, Arsenal have been superb going forward, so it is no surprise to see the entire attacking-midfield unit made up of Gunners stars. In truth, Mesut Ozil and Alexis Sanchez walk into this team, while Theo Walcott is selected on form, rather than reputation.
Walcott has scored eight goals and made two assists in 11 Prem and UCL games this season.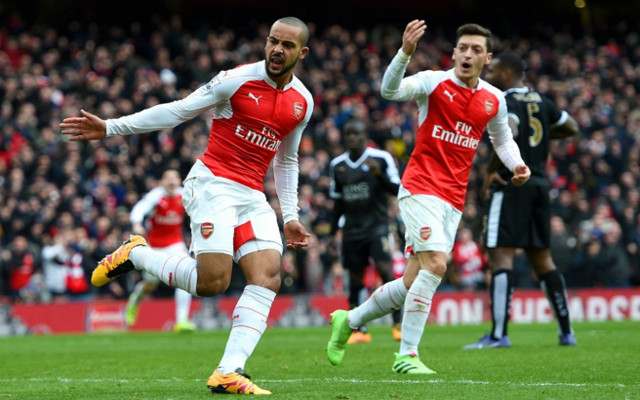 Tottenham's main creators, such as Erik Lamela and Christian Eriksen, need a kick up the backside. And it has been rumoured that Eriksen could get such a boot in his bum on Sunday, with Mauricio Pochettino said to be considering dropping him in favour of local lad Harry Winks.
Of course, Tottenham's lack of creativity is not the sole reason for their recent lack of goals. The absence of Harry Kane through injury has also played a massive role. Kane is back in the squad this weekend, though, and last season's Golden Boot winner is therefore straight into this combined XI.
Although Spurs have struggled to score this season, their opponents have found it even harder. Tottenham have the best defensive record in the Premier League and that is why so many of Pochettino's players get in this XI.
In goal, it was a tough call to leave out Petr Cech, but Hugo Lloris deservedly gets the nod.
Lloris has established himself as one of the top goalkeepers in world football.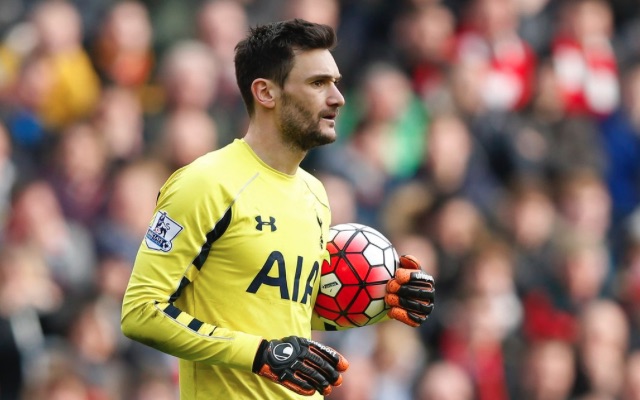 Lloris, who is the captain of Spurs and France, has been in stunning form in recent weeks, months and years. The 29-year-old is in the prime of his career. Meanwhile, Cech at 33, despite being far from over the hill, is not as good as he once was and is simply not as good as Lloris is right now.
Toby Alderweireld would have been an obvious pick had he been fit, but the 27-year-old is out with a knee injury. In Alderweireld's absence, fellow Belgian Jan Vertonghen has led the Spurs back four and really impressed. Therefore, he earns a place at centre-back alongside Arsenal vice-captain Laurent Koscielny.
Both sides are blessed with fine full-backs, but Gunners starlet Hector Bellerin is on a different planet, so comfortably eases out Kyle Walker at right-back.
Bellerin and Walker both possess incredible pace, but Bellerin has a much more impressive end product.
A cocktail of excellent physical and technical attributes make Bellerin an outstanding full-back.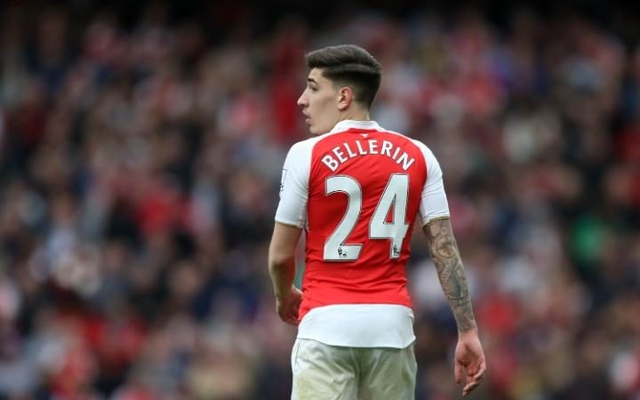 Win BIG with SunBets this weekend, Grab your £10 freebet now
Tottenham win the battle at left-back though, where England star Danny Rose pips Nacho Monreal. Spaniard Monreal is only 50-50 to be fit for this weekend's derby, but even at 100% he cannot match Rose's dynamism and strength.
Arsenal have been searching for years for a tough central midfielder to replace Patrick Vieira. They have tried many candidates, but all have come up short.
Tottenham summer signing Victor Wanyama may still be a long way off the levels reached by Vieira, but he would a great player for Arsenal.
Wanyama has started this season in great knick for Spurs. His muscle and defensive awareness make him the perfect partner for Dele Alli, allowing the wonderkid to roam box-to-box.