Chelsea transfer news is coming in from all corners this morning. We have rounded up the best bits.
Reports in Italy suggest a huge exchange deal could be on the cards.
According to Mediaset Premium, Chelsea want PSG midfielder Marco Verratti and are prepared to shell out €50m (£43m) plus Cesc Fabregas to land the 24-year-old.
Staying in Italy, Chelsea are also being linked with Roma defender Antonio Rudiger, who the Daily Mail say could be available for £35m, despite his current employers being reluctant to sell.
SEE ALSO:
Gary Cahill is a better striker than Vardy, Zlatan
Chelsea injury latest
Man Utd transfer news: Schweinsteiger in exit talks, club owe him £12.75m, Jose wants £25.84m Chelsea target, loan latest
Diego Costa is firing on all cylinders right now and The Mirror claim that Chelsea are planning to offer the striker – who has scored nine goals in 11 Premier League games this season – an extension on his £150,000-per-week contract, which currently expires in June 2019.
From a player who is playing every game, we now switch our attention to a midfielder who has failed to make a single appearance under Antonio Conte.
John Obi Mikel has been at Stamford Bridge since 2006, but the 29-year-old is now considering leaving in the New Year.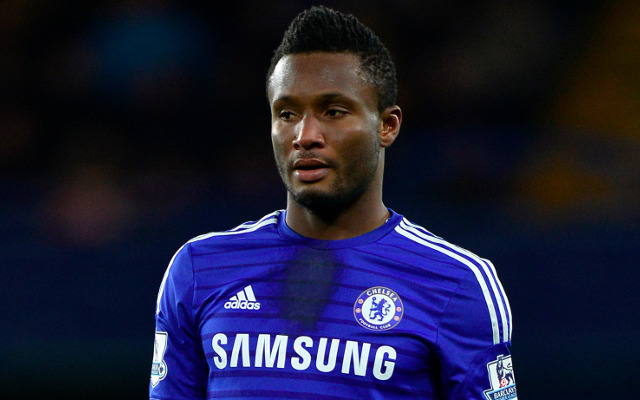 Mikel told ESPN: "We will wait and see what happens in January. For the first time in my career, this is happening to me and I have to stand up and deal with it. It is what it is but I'm training hard every day and I always wish the team the best and I am happy we are doing well.
"I've been at Chelsea a long time. Managers come and go, players come and go. I've been at Chelsea a long time and these things happen in football. So we will have to make that decision when January comes."
Mikel may not be the only player leaving Chelsea in January. The London Evening Standard report that the Blues are likely to send more youngster out on loan, despite already having 37 players away on similar short-term deals.