Wayne Rooney enjoyed himself a little too much on Friday night, that's according to wedding guests at a hotel who saw the England ace crash their party.
Following on from England's win over Scotland, The Sun report that the Manchester United captain was seen at a hotel after having a 'beer and wine bender' with guests claiming that he was "not a pretty sight".
On the basis of the image below, it doesn't look as though the 31-year-old was off his face, but apparently it only masked what was happening as a witness at The Grove hotel in Watford filled in the blanks.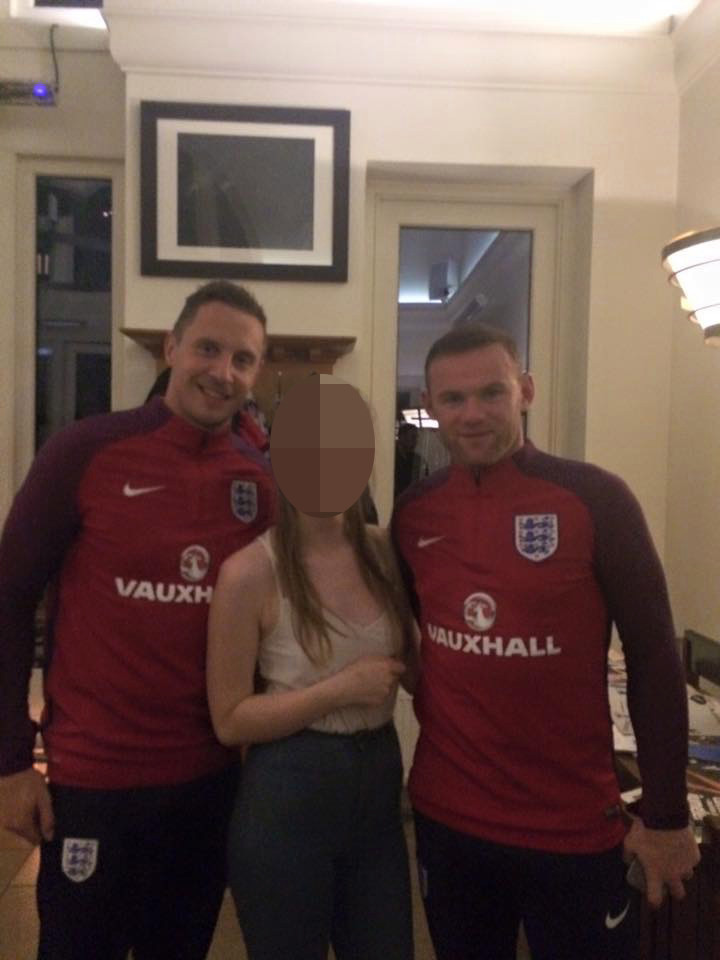 Image courtesy of The Sun.
"Wayne was in the bar with members of the FA, drinking beer and red wine. His speech was slurred, his lips were red with wine and his eyes were red.
"At midnight he was asked if he would come and say hello to guests at a private wedding party. He posed for photos, chatted with the bride and had plenty more to drink.
"He was really s***-faced. He was not a pretty sight by the time he left around 1am."
It's added that the FA gave the players time off after the Scotland win and were expected to report back on Sunday afternoon ahead of the international friendly with Spain at Wembley on Tuesday night.
Nevertheless, this isn't exactly the best way to look after yourself during the season, and while Gareth Southgate probably won't take too kindly to the story, it's a scary thought wondering what Jose Mourinho will make of it all with Rooney set to return to United later in the week.
Rooney has had a tough season to date having dropped out of the team at times, and has scored just two goals in 15 appearances in all competitions.
This does sound a little over the top considering his high level of professionalism in recent years, and it looks as though he merely stopped for a few photos as a nice gesture.
However, it's been flipped on him and it remains to be seen what comes of it as it obviously doesn't reflect well on him.